Each Friday we are featuring a member of our community to help get to know them better. Our friends, our neighbors, educators and administrators, musicians and business owners anyone that inspires us and our community. If you know someone you think should be featured please email us at info@modestoview.com
This week we feature John Black of JB Presents and Peer Recovery Art Project.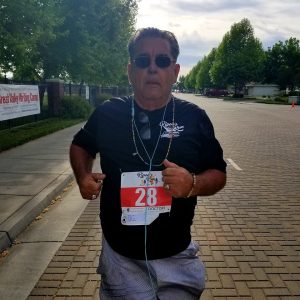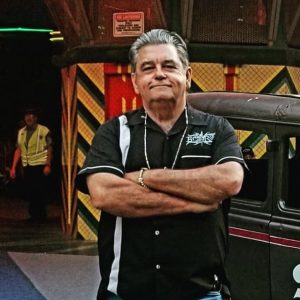 Your Name
John Black  aka JB
Home Base?
Modesto
What do you do, What is your story?
After a 20 year successful occupation in Behavioral Health advocacy, I retired in 2017. In 2016 my work was recognized with the Dale Butler award, the highest honor a county employee can receive. I currently hold a seat on the California Behavioral Health Planning Council whose  mandated by law to provide oversight in Behavioral Health Policymaking in the State of California
 During those early years working within mental health services I was saddened by the lack of activities that only focus on illness or what's wrong. In fact, there were not many community-based fun activities for persons with lived experience as recipients of mental health services.
What are you passionate about?
In 2002 I started JB presents to bring my people out of clinics and hosted my first benefit show at the historic downtown State Theatre. The show was a great success. Established in 2002 and still operating. One of our signature events is the Modesto Blues Festival. Our 2011 edition won us a MAMA award for the Best Large Event. We did two Blues Festivals in 2018.
Favorite Gig?
One of my favorite JB presents times was the 6-year contract to produce the Backcountry Horsemen of California Rendezvous. This event took over the entire fairgrounds and we even worked with the Bureau of Land Management for their annual Wild Mustang and Burro adoption program.
How did you know?
As that contracted ended Peer Recovery Art Project was born at a JB presents Modesto Blues Festival held at Graceda Park. Peer Recovery Art Project incorporated was so successful that I was awarded the 2009 Eli Lilly national Mentorship award.
After years on building our program, we landed and substantial contract and opened our doors for a seven-year run on J street downtown Modesto. We were one of a kind, helping many less fortunate people find their purpose in life. We switched the table whereas service providers give folks services at PRAP we taught folks how to be of service and rise in their artistic abilities.
What are you working on next?
PRAP still continues to educate and promote full recovery strengthening public mental health workers throughout California with a contract with NorCal MHA, Workforce Integration support & Education program.
We continue to offer guidance and community support to other organizations. Our future is, as always with non-profits, hard to predict. But if our track record is any indicator I'm sure we have our best days ahead of us. I am open to ideas and of course seeking out ways to be of service. Art of Living is our last frontier. Health Vitality and Wealth through making proper Lifestyle choices.
What is your greatest accomplishment, go ahead and brag?
My greatest accomplishments in leaving the booze drugs and cigarettes behind. Its been decades ago and if not for that I'd had no job no JB presents or Peer Recovery Art Project or all these aforementioned beautiful memories. In fact, I would be gone years ago and long forgotten.
Where can we find you online?
www.peerrecoveryartproject.org
Comments
comments
Middagh Goodwin LIVES Music. He has been booking and promoting Music, Art and Comedy for years in the Central Valley. He ran the award winning Plea for Peace Center in Stockton for 5 Years and has booked bands from A-Z. Middagh is beginning 2016 with a new position at the Gallo Center for the Arts and celebrating Beat Happy! Music's 30th Anniversary. Read the MAMAView every month and a the Needle Drop 52 Records 52 Weeks.