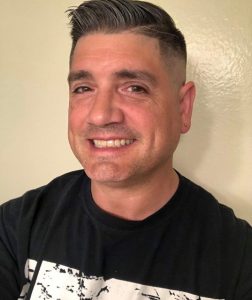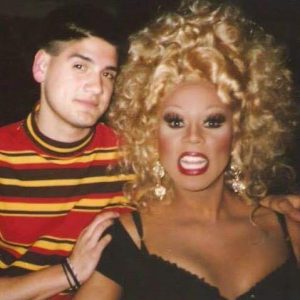 Featured Friday
Each Friday we are going to feature a member of our community, Business Owners, Musicians, Artists, Teachers, Community Leaders and those that inspire us.
Your Name? Moon Trent
Home Base? Central California
What do you do?
I am a singer, a songwriter, a former local radio DJ and I'm also co-owner of timmi-kat ReCoRDS.
I currently book a music series in Modesto called Bands at The Brave Bull. I've been doing that for a year. The Brave Bull was nominated for a MAMA this year.
We're also thinking of launching an open mic night at The Brave Bull this year.
I am recording my next album and perform live shows locally.
What is your story?
I was born in Turlock, grew up in Denair. I left home for Los Angeles at age 16. I began attending all-ages Punk shows in Long Beach and Manhattan Beach, where I graduated from High School.
I left Los Angeles, and I felt lucky to live Modesto.
At this point, I was morning show producer for KHOP radio.
When attending Modesto Junior College, I met my partner of 28 years, David Cole.
Together, we launched the indie record label timmi-kat ReCoRDS in 1991.
Dave and I co-founded the Modesto Organization of Bands (M.O.B.) in 1991 with other locals passionate about music like Middagh. We threw four huge shows; the first two were at our house in Modesto with many locals, some famous or soon-to-be famous people participated. In those days, I was in the band Pale. In 1992, David and I moved to San Francisco after Pale was signed to a Warner Brother's subsidiary. After six months, Pale was dropped. It was disappointing but working with a major record company was a learning experience.
I formed the rock band Brown-Star while living in San Francisco in 1995. We played the Fillmore 2001. I appeared on Howard Stern with Brett Klinker who played the guitar in Brown-Star. Brown-Star rocked all over California. Andy Lund from Modesto played bass in Brown-Star. Also from Modesto but living in San Francisco at the time, Ian Swanke produced Brown-Star's album, Due Damage.
I moved to England in 2001 and stayed there for about a year. I went back to San Francisco in 2002. When rent costs became impossible in the Bay Area, I left San Francisco for my home in the Central Valley where I have lived since 2004.
In our years as timmi-kat ReCoRDS, David and I have released over 20 albums by various artists including two compilations, Kat Vox and Milkshake. I have produced six solo albums. My most recent solo release is called "Undercut".
Along the way, I've done fun things like modelling for a couple of Pansy Division album covers; I worked as an extra on the Disney movie "Flubber" with Robin Williams and appeared in a deadmau5 music video.
What are you passionate about?
What I am passionate about is music, music, and music. A big part of my passion is what I do whether it's releasing a Spanish-language album, booking bands at the Brave Bull, or making our catalog available on iTunes and youtube so people can discover us internationally as well. I look for the work and the joy in the music. I want to share the music I have discovered. I want to seek out music that will give people feeling. I want to keep the party rolling.
How did you know?
I sought out my work and joy.
Tell me about a project or accomplishment that you consider to be the most significant, Go ahead and brag.
As I come up on the 28th anniversary of my partnership and timmi-kat ReCoRDS, I reflect upon many challenges and accomplishments, especially since I am only 29 years old.
I especially remember the legendary compilation records we produced including Milkshake and Kat Vox. Milkshake was a benefit album for the Harvey Milk Institute in San Francisco where I was living at the time. The album was a huge success. It included Phranc, Chumbawamba, among many other fine artists who donated their tracks, time and art. Bands also performed at a CD release party at The Great American Music Hall. I enjoyed working with the fabulous diversity of great artists. Kat Vox was a compilation album produced to celebrate 20 years of timmi-kat ReCoRDS featuring unreleased tracks from local friends like Jason Lytle from Modesto, and other great artists.
The most recent release from timmi-kat ReCoRDS is a Spanish-language album by William Morin.
I'm a former DJ for KHOP, KCSS, and B93, and I DJ live sometimes at The Brave Bull.
Favorite gig/Worse Gig/
'FAVORITE' For sure, opening for Annabella from Bow Wow Wow. Worse: Definitely, singing in a yogurt shop in Merced
What are you working on next?
I am putting together a new solo album.. I am enjoying the company of the new artists that will work on the album.
The Chris Murphy Question, Beatles or the Rolling Stones?
Beatles!
Online :
https://facebook.com/moontrentmusic
https://store.cdbaby.com/cd/moontrentundercut
https://store.cdbaby.com/cd/harveymilk
https://store.cdbaby.com/cd/katvox
"it's never too late to be what you might have been" – George Elliot
Comments
comments
Middagh Goodwin LIVES Music. He has been booking and promoting Music, Art and Comedy for years in the Central Valley. He ran the award winning Plea for Peace Center in Stockton for 5 Years and has booked bands from A-Z. Middagh is beginning 2016 with a new position at the Gallo Center for the Arts and celebrating Beat Happy! Music's 30th Anniversary. Read the MAMAView every month and a the Needle Drop 52 Records 52 Weeks.