Fitness and Injuries
By Efren Martinez

Life happens as well as injuries like it or not, either by an accident or in fitness. When injuries do happen it's best to prepare your mental state for the challenges that may lie ahead. For many athletes, injuries are part of the game. Honestly, most of us don't deal with them too well. As athletes, we are happy and proud to share our fitness abilities and talents at any given moment. When injured the struggles are not only dealing with the pain but the reality of not being able to perform as easily as before.

For runners, it can be very detrimental to our mental health. Many runners are addicted to those endorphins that come on strong when running. Not being able to reach that continuous 6-minute mile to activate those endorphins is like a fish desperate to breathe out of water. Although we may still be able to jog or walk it's not the same. We just can't achieve that runner's high jogging. This is not just about runners. Injuries affect all athletes in all sports such as football, tennis, baseball, basketball and so on.  The mental part of your injury can really come on strong. Along with the physical injury a person is also dealing with being deprived of what brings an athlete happiness. Fitness!

This is very real friends. Depression among athletes is quite common. If you suffer from an injury either from fitness or another accident it may be best to get help through a therapist or an injured athlete's support group. They will help you deal with accepting your new fitness abilities while you are on the road to recovery. On that note, it's very important that you don't stop working out. Even though your abilities may be limited, depending on your injury, you must work around those issues. Think of other muscle groups. If you can't run, walk. If you can't walk, swim. If you can't body build, stretch. In other words don't focus on what you can't do, instead focus on what you can do in fitness. Some kind of fitness is always better than no kind of fitness. Remember the body is a very complex and amazing machine. All injuries take time to heal. Just follow your doctor's orders along with some physical therapy. Never stop reaching out to be the best and healthiest you can be at any age.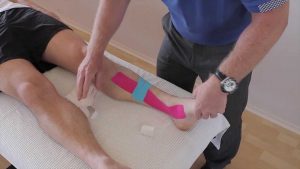 I answered the call back in 1983; mixing Music and Entertainment with an eccentric European style has always come easy for me. In the early 80's I was the Disc Jockey for most of the high school dances in Modesto. In the late 80's I found myself in Hollywood working as a dancer and sound engineer for various professional recording industries. In 1990 my wife of 25 years and I started (The Quake Mobile DJ ®) which was seeded from San Francisco's 1985, The Quake, radio station that only lasted a short while on the air. 26 years later The Quake Mobile DJ is bigger & better than ever in the Entertainment industry. Real-Estate, photojournalism, event promoter, saving animals, travel and fitness are a few other of my interests. I also enjoy motivational speaking to children and to those who are struggling with addiction. In my life, I have always been a very direct person and once I see a goal I won't quit till I've achieved it. But out of all of the above I feel in my heart that the best inspiration in my life is my wife and my love for the faith that I practice. Phil 4:20