Persuasion Brewery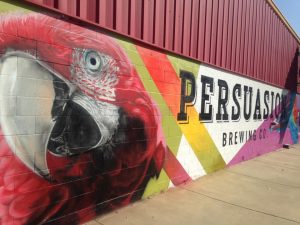 There have been plenty of changes within our establishment known as the Market Modesto. We were a one-stop shop to get craft beer, top-quality cuts, and speciality groceries, along with hand-crafted sandwiches from our deli. Soon after realizing the growing success of the market, it was decided to incorporate a brewery. Persuasion was born, and the Market was complete.
Unfortunately, the decision has been made to move forward solely as a brewery, and let the Market come to an end. Change will always be difficult, especially for those who helped put the Market on the map. But change can also be a great opportunity for growth!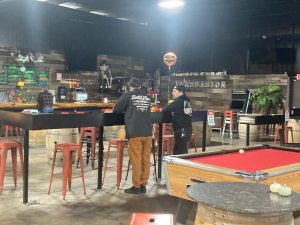 Persuasion Brewery will be moving forward with the taproom, handcrafted sandwiches, and hand picked craft beer. We will continue to grow with the support of our community, and use our immense amount of potential to provide the ultimate craft experience. There is something special that comes with letting our customers enjoy the sights, smells, and tastes of how the hops and grains go through every step of the fermentation process. We love to see the expression of opinions and taste buds, as we let our audience decide what types of beers they like to see up on our board. We hope to continue nurturing that bond. 
Although we love to highlight the beer made in our very own brewery, it is not the only craft we celebrate here at Persuasion! We are fortunate to curate amazing relationships with many great breweries from all over California, such as Russian River, Alvarado Street, Humble Sea, Moonraker, Armistice, and many others. You can have some of this top-quality beer on tap, or even grab some from our cooler to go! It may seem like competition to have other breweries in our taproom, but we have an incredible amount of respect for each of these crafters. Not only do they teach us about beer, they also encourage us to take risks, make our community proud, and get ourselves and our town onto the map.
Persuasion is nowhere near perfect, but the hardships will only make us stronger. We will continue to learn, take criticism, and grow better for it. We will not be able to be the brewery we aim to be without a community of those who believe in us. Thank you for your support!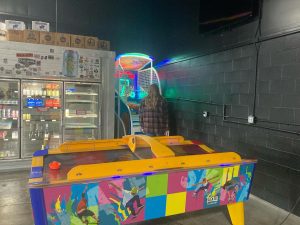 Sincerely,
"The wrong side of the tracks"
Persuasion Brewery
ModestoView features contributors from our community on a regular basis. We enjoy and welcome these honorary ViewCrew members. If you would like to message them, email to info@modestoview.com