GeekView: May the Force Be With You
By Middagh Goodwin

Modesto is known for many things but one thing that geeks around the world know it for is being the hometown of George Lucas the creator of Star Wars and American Graffiti. Modesto was the first city to make an official proclamation making May the 4th, Star Wars Day. We have celebrated every year since.
This year amongst the shelter in place order, we will dare to declare our love for all things Star Wars and will celebrate virtually using the technology only imagined in 1977 to share stories, we encourage everyone to dress up and have fun at home.
We have reached out to several cosplayers to read Star Wars stories from a Little Golden Book, and are happy to have Princess Leia(Marie Gwin)A New Hope, Sith Torrid(April Victorine)Empire Strikes Back, C Andrew Nelson(Darth Vader) Return of the Jedi, Rey(Carma Mize)The Force Awakens, Kylo Ren(Justin Alvarez)The Last Jedi, RoseTico(Brittany Hall)I am a Hero, Princess Leia(Autumn Shea)I am a Wookie.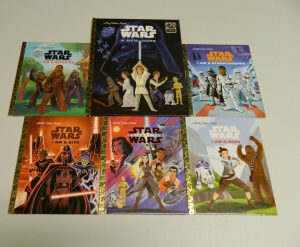 You will find Star Wars coloring pages by Omar Salinas of the Turlock Toon Skwad on the May the Fourth and ModestoView pages that you can print these out for the kids to color. Please feel free to take pictures and post in the comments so we can all enjoy the art.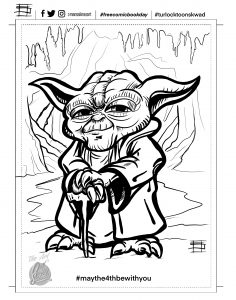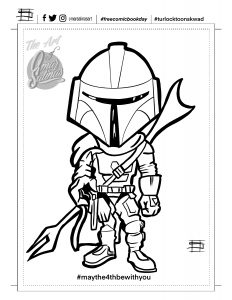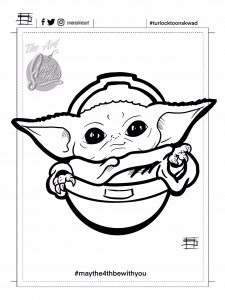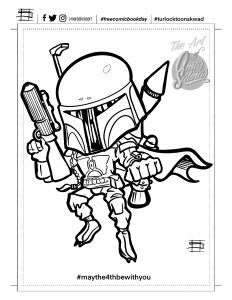 We are hosting a closet cosplay contest you can participate in where your costume is made with things you find around the house, no real props, Star Wars toys, or costumes. We will have prizes for this contest so have fun and post your pictures on the event May the Fourth event page. Also please feel free to post pictures or fun videoes of yourselves in cosplay, I know everyone would enjoy seeing them.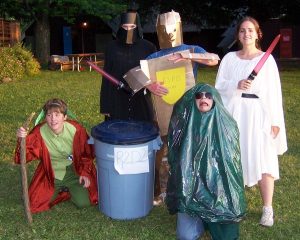 Along with all this, we will be sharing the Radio Drama of A New Hope, the radio serials were made with the full cooperation of George Lucas, who, in exchange for a dollar each, sold the rights to KUSC-FM, the public radio affiliate at his alma mater, the University of Southern California. Lucas also permitted the use of original sound effects and music from the films and Mark Hamill(Luke) and Anthony Daniels(C3-PO) revised their roles.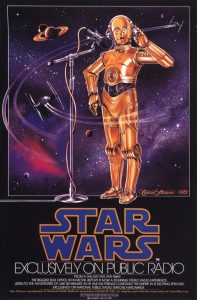 We are working on a few more things to share with all of you and of course, encourage everyone to watch your favorite Star Wars movie(s). We can't wait to see you all again at a Con or event as soon as it is safe to gather. May the Force Be With You, Always.  
Pictures from past celebrations.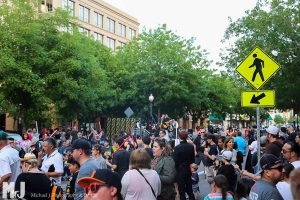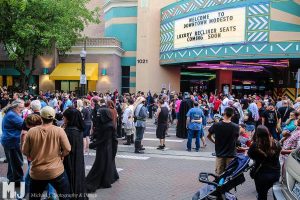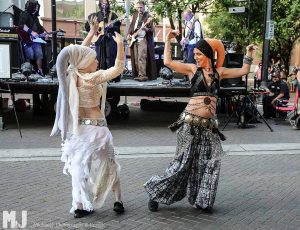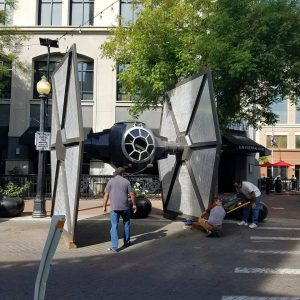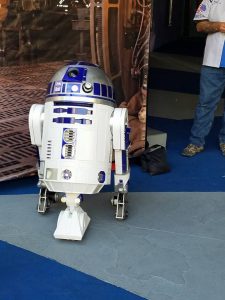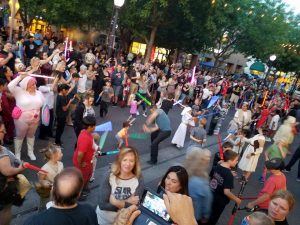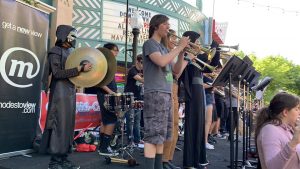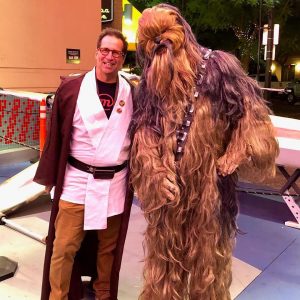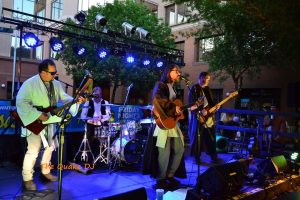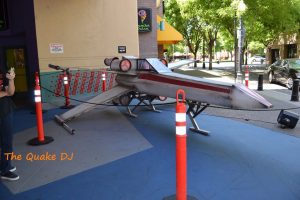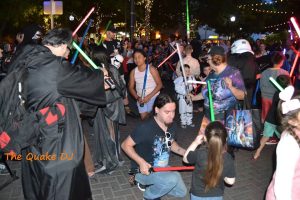 Middagh Goodwin LIVES Music. He has been booking and promoting Music, Art and Comedy for years in the Central Valley. He ran the award winning Plea for Peace Center in Stockton for 5 Years and has booked bands from A-Z. Middagh is beginning 2016 with a new position at the Gallo Center for the Arts and celebrating Beat Happy! Music's 30th Anniversary. Read the MAMAView every month and a the Needle Drop 52 Records 52 Weeks.