Go Ceres: Drive-In Nostalgia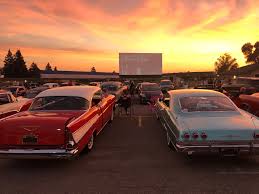 Nothing beats the drive-in movies for a date night or family fun and the Ceres Cruise-In has you covered. February has new movies hitting the big screen for everyone to enjoy, Starting off the month 5-7 enjoy Croods New Age and News of the World double feature, the weekend of the 12-14 Jumanji Next Level and Monster Hunter double feature and 19-21 catch Mission Impossible Fallout and Marksman double feature. Keep an eye out for Tom & Jerry, Godzilla Vs Kong, Raya and Disney's The Last Dragon coming soon. Go to www.cerescruisein.com for more info and tickets.
Middagh Goodwin LIVES Music. He has been booking and promoting Music, Art, and Comedy in the Central Valley for years. He ran the award-winning Plea for Peace Center in Stockton for 5 Years and has booked bands from A-Z. In addition, he is the managing editor of ModestoView and writes the MAMAView and GeekView. Middagh works with the Modesto Area Music Association and books Music in the Plaza. In addition, he owns and operates Graffiti-Con, where cars and pop culture intersects. More recently, Middagh has been working with the Graffiti USA Classic Car Museum, helping to create unique events that help raise funds and awareness of the museum and its mission. On top of that, you can tune into one of two shows that Middagh Goodwin hosts on KCBP 95.5 FM; This is SKA and MAMA Radio.