Jazz-BluesView: Out with the Old in with the Blues
By Eric Benson

And so it goes another year laid to rest full of Christmas cheer and resolutions on that list checking it twice and seeing who's been naughty or nice. A lot of change in our lives, business, and music. Shout out to Hanibal Yategar of Barking Dog Grill who closed his doors. I visited him on his last day there to reminisce and look at the memorabilia adorning the walls full of friends, musicians, and bright moments. On the wall was a photo of a group shot of Blue Monday folks posing in the middle of the street signed by many fans that gave thanks to him for being part of our story. Blue Monday played multiple times a month for years with house band: Dave Hawks Drums, David dow & Pat Governor Keys, John Adey & Conrad Johnson Bass, horns Kevin Marin, Andrew Rosenblum, John Burr, Raul Slaps, Jamie Dubberly, Johnny Valdes Guitar. Special guest artists: Carolos Caro & Mario Flores, Danillo Paiz Latin percussion, Gustavo Ramirez Latin Pianist, Freddie Roulette Lap Steel guitar, Eddie Duran Jazz & Barry Finnerty, John Stowell Jazz guitarists, Joe Baretta Guitar, John Clifton & Bill Clifton Blues brothers, Singers Penny Gail White and the Sensations and so many more. We wish you the all best in; your new beginning sir!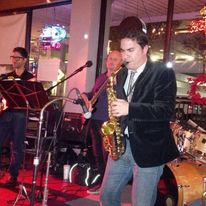 I am excited to be able to bring live music to Chef's of New York Thurs through Sat. Friday night Jazz and Saturday Blues and Roots Music.  The lineup for January is:1st Tony & the Tough Times, 6th South Shore Road Band, 7th John Clifton Blues Band, 8th RJ Hass Band, 13th Jake Spoon with Jeff Chilton, 15th Thunder Road, 20th Inner Groove Band, 21st John Albano Jazz guitarist, 22nd Blue Monday Band, and 23rd Blue Monday Band Jam session, 27th Thunder Road, 28th John Ady & Free Radicals Jazz and 29th Gary Gervase & Little Kick!  The food is great with a full bar and a nice intimate room for the music, hope to see you there!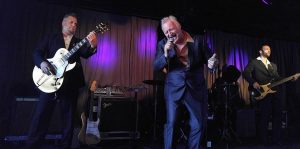 Cafe Urbano has DJ events with Taco Tuesdays, Thursday through Sunday with dance instruction with Salsa, Cumbia and other Latin idioms. Blue Monday Jam Jan 10th. The Band features John Ady & Conrad Johnson Bass, Dave Hawks Drums, Andrew Rosenblum & John Burt Sax, Johnny Valdes guitar and vocals and Eric Benson Keys. We play jazz, funk, Latin and the Blues. The jam goes from 7-10 PM with a full bar and great food!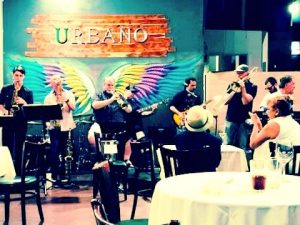 We all are trying to get back to the new normal and it is a work in progress. We all need to keep it rolling and do the right thing, get our soul vaccination and take care of each other and things will continue to improve. This is our world, and we all need to get on with the business of living! We have to continue to support our economy and businesses that support the arts. All we need is for you to come out and be part of the scene!