Jazz/Blues View: Things Will Get Better
By Eric Benson

Well, 2020 certainly has been one of the most challenging years I have ever lived through bar none, With COVID, extreme heat, California on fire but sometimes you just got to roll with it. I continue to suspend disbelief and keep going forward. My job as a Nurse Practitioner has added new apparel, a face shield. Now I wear a mask which steams up my glasses with the shield with glasses I bump into things often! I am looking for a gown and purse to see the whole attire off. Well a bit of optimism because we need that right now, The good news is the vaccine has arrived! And yes I am ready to roll up my sleeve and get er done. I encourage all to get it when available as herd immunity by vaccine or exposure is the only way back to the new normalcy. Also, we all need to think of others, wearing a mask slows the spread for me but also those at risk for serious outcomes if exposed.

We also need to try and keep our businesses healthy but supporting them, getting gift certificates so that when things improve, we have a healthy business section to return to. My home for the music Blue Monday and all the others shows we do there is Café Urbano. I encourage people who are music fans to support them as well as other venues in the downtown, Ralston's Goat, Bauers Downtown and others. So while it seems that a lot of us are getting coal in our stockings the truth is that as the good book said, "this too shall pass." So I wish you all a continued prosperity and optimism that things will get better soon if we all stay the course and do the right thing.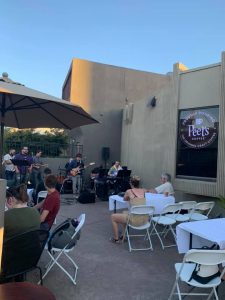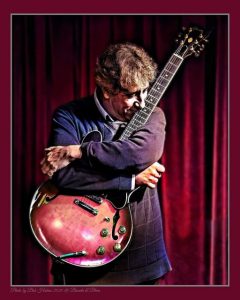 As we are still in the purple, lockdown we will try and do events as to comply at Café Urbano inside, outside wherever we need to make it happen! Shout out to all the great musicians and groups that make it happen, Latin Flavor Band, Texas Funk, Blue Monday Party, DJ Mende who spins on weekends, RJ Hass Band /Santana Tribute, and the mighty Chris Cain Band. We will persevere!.