JazzBluesView: One Year Out and Out of Lockdown
By Eric Benson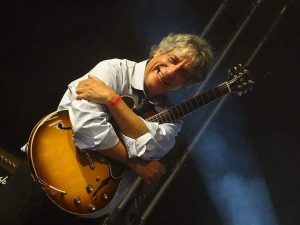 We celebrated one year since the world changed with Chris Cain Band out of lockdown and it was smoking. Big shout out to all the Blues family that came out to celebrate Chris Cain Band Sunday, March 21st, record crowd of people moving and grooving to one of the best Blues and R & B Bands throwing it down! Back with the Modesto Downtown Blues crawl Sunday, April 25th with Ralston's Goat: High street Blues Band 1 to 3 PM, Downtown Gastropub by Bauer's: R J Hass Band 1 to 4 PM, and Chris Cain Band headlining Café Urbano's 3 to 7 PM. You will be able to park Downtown and stroll to all three venues to partake of Blues and Roots Music with Barbecue & Soul food available. This will be a monthly event last Sunday of the month so put it on your calendar! Also congrats to Dylan Soto for putting on a benefit for a childhood friend Quincy in March with 5 bands playing to raise money for her medical bills with 100 people coming out and donating!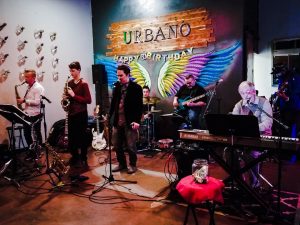 Thanks to all you good people for doing the right thing, wearing masks and social distancing, things are improving. People are getting their soul vaccination all across the nation and things should continue to improve. In the meantime keep going and stay healthy and keep things rolling!
There are a lot of us struggling right now, emotionally, physically, and spiritually so please reach out and lend a hand to those who need it. We also need to support our local business and economy, so it is still there as things improve. So please continue to support our local venues.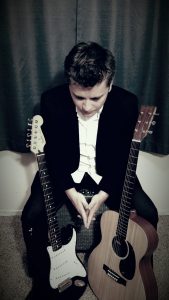 Blue Monday Party out of Lockdown at Café Urbano, April 5th with Josh Rosenblum with Blue Monday Band and April 19th owner of Urbanos Birthday celebration with Blue Monday Band. Urbano also has DJ events Salsa and Cumbia on Taco Tuesdays, also Thursday through Sunday for DJ Latin dancing with great food and a full bar so come on down.
In the meantime, we have to keep rolling, doing music indoors and outdoors as allowed. Spots offering music outdoors: Bauer's, Ralston's Goat, Café Urbano in Downtown Modesto. Please support the restaurants and cafes that are open for business. Let keep things rolling and keep our businesses, and ourselves healthy. Need to get in touch or co-conspire with me, call or text (209) 918-703