Library Announces Expanded Service Hours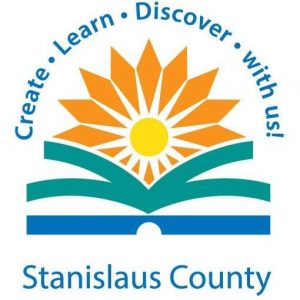 Stanislaus County Library to increase business hours to better meet community needs
Stanislaus County Library is pleased to announce changes to its business hours, a move designed to enhance customer convenience and provide increased access to library services.
Effective August 5, 2023, library branches will expand operating hours to better align with the needs of the community. Highlights include the addition of morning hours at smaller libraries, and Friday hours at Turlock and Salida Libraries. In total, there will an additional 91 public service hours per week across Stanislaus County Libraries, bringing up average weekly branch hours from 32 to 39 per week.
"Interest in Library services continues to grow across Stanislaus County" said County Librarian Sarah Dentan, "and we are thrilled to be able to expand our hours ahead of the start of school."
A complete list of the expanded operating hours will be posted to the Service Hours and Locations page of the Stanislaus County Library website, www.stanislauslibrary.org/about_hours.shtm on Monday, July 24.
About Stanislaus County Library:
Stanislaus County Library is system of 13 libraries located in communities throughout the county. The library provides books and audiobooks, magazines, and newspapers, all in both print and digital formats. The library supports lifelong learning, including expert assistance accessing library resources and a robust line-up of programs and services that enhance learning at all levels. The Stanislaus County Library is funded primarily through a 1/8-cent special sales tax, which expires in June 2030. To learn more about the Library's wide array of programs and services, visit www.stanlibrary.org .
ModestoView features contributors from our community on a regular basis. We enjoy and welcome these honorary ViewCrew members. If you would like to message them, email to info@modestoview.com