Local Racer Wins 2018 NASA National Championship
Modesto's James Devenport drives to victory in Super Unlimited class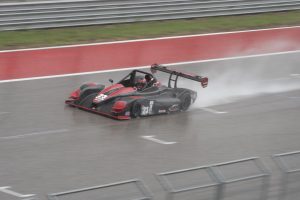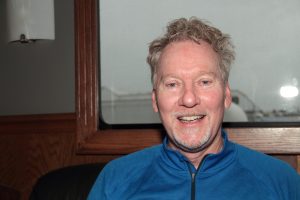 Austin, Texas, September 21, 2018 — James Devenport of Modesto, Calif., won the Super Unlimited class championship last weekend at the 2018 National Auto Sport Association National Championships presented by Toyo Tires.
More than 450 amateur and professional drivers from across the United States converged on Circuit of The Americas outside Austin to compete for a championship in more than 20 classes. This year's National Championships was the largest field of competitors since NASA was formed in 1991.
"Obviously, the defending champ had some issues," said Devenport, who earned his first National Championship. "We've never run against (Frisselle) but we wanted to. That thing is a rocketship. We do it in corners and brakes, they do it on a lot of horsepower. Unfortunately, they broke so we didn't really get to see how it played out."
Drivers had two days of qualifying sessions and a qualifying race before the Championship races on Sunday, September 16. NASA is one of the United States' largest grassroots motorsports groups, with numerous drivers moving into the professional ranks.
The racers drove the same 3.4-mile road course that Formula 1 drivers will run in late October on the North American leg of their tour. With varying elevations and challenging turns, the Circuit of The America's road course pushes amateur and professional drivers' skills to their limits.
This year marked NASA's return to a single National Championships centrally located in the country. Previously, NASA held National Championships on the East and West coasts. The combined championships produced larger fields and a single National Champion for each class.
"There's no better place than COTA to bring back the combined event as a single national championship," said NASA's Will Faules, who leads the Texas Region, which organized the National Championship. "Anytime there are more competitors in a class, you're going to have more competition, more fun, more people to battle with."
About NASA
The National Auto Sport Association was formed in 1991 with the premise of delivering high-quality motorsports events to enthusiasts at major racing venues throughout the United States. NASA has created programs that allow owners of racecars and high-performance street-driven vehicles to enjoy the full performance capabilities of their cars in a controlled professionally managed environment. NASA offers many different programs that will allow you to enjoy motorsports on a number of different levels, including our High Performance Driving Events (HPDE), Rally Sport, Time Trial, NASA-X and Competition Racing programs.
Additional information and photography, contact Brett Becker at brett@drivenasa.com or 805-850-8310. More information at nasaproracing.com or nasachampionships.com.
Comments
comments
ModestoView features contributors from our community on a regular basis. We enjoy and welcome these honorary ViewCrew members. If you would like to message them, email to info@modestoview.com