MetalView 2016
By Guest Writer ,  Pammy Von Duke
For over 20 years I myself have been attending metal shows in and around the Modesto area, in fact, people I know from all over California actually come to our little town for the metal shows , local and touring. If you haven't you should really treat yourself to a show and not just for the music but also the solidarity , love , theatrics and all around shenanigans that surround our scene , there really isn't a dull moment. You'll leave at the end of the night ears ringing, a smile on your face most likely with a buzz and some face paint or fake blood on your person somewhere (don't worry it washes off).  These bands put their heart and soul into practice , live shows and writing these songs , all while most juggle jobs and family… did I mention little to no pay at some shows depending on a number of things?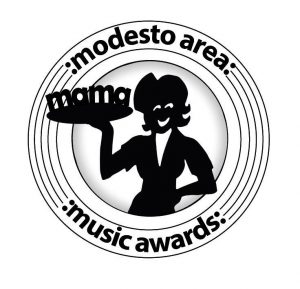 This will be the 6th year that the MAMA's have been honoring all the hard work that these bands, as well as many others, put into our live music scene. Oct 11th is the day when we all get dressed up and watch as our friends , family and peers get recognized for their hard work in the music community. As we all know it also makes for some competition as well as some really good times! Just remember its all about the music and don't let the final decision discourage you from working on bringing one home in the future
So here is an overview of the bands listed in the metal category , go give them a listen and remember to vote and confirm!!!
Hang the Kode has been around since late 2008. Anthony Duran , Drew Perez, Kevin Lasater, and Kyle Cappell make up this awesome group of 4 !! Drew was in Stigmurder and last year worked with cursed while in  Hang the Kode (all 3 nominated what a beast) . This is second MAMA nomination for us. Crossover Thrash, you can catch all over in California
https://www.facebook.com/HangtheKode
Mind of a Machine is a 5 man group featuring  Shane Leon(vocals), Collin Torres(guitar), Austin Pardeem(guitar),  Chico Barker(drums)  and Bryan McElroy was on Bass but ultimately he had to leave to tend to his family. They have  been together as a complete group for a year playing stages at LuckyFest, Xfest in 2016  All are former members from other local bands so really this is a local supergroup you do not want to miss seeing live!
https://www.facebook.com/mindofamachineofficial/
Perfect Nightmare is a metal band from Turlock, CA formed in 2013. Although the band has gone through a few lineup changes since being founded by vocalist Mari Anguis and former guitarist Stephanie Vershay in Modesto, CA, they have no plans on slowing things down. The current lineup consists of vocalist and founding member Mari Anguis, Michael Whitehead on guitar, Courtney Vaughn on bass, and Anthony Valencia on drums. The band is in search of a second guitarist and they also plan on writing new, heavier material in the near future.
https://www.facebook.com/PerfectNightmareOfficial
Stigmurder was formed in May 2003. Featuring Napalm(vocals), Mike(vocals), Joel(guitar), Topher(bass), Donnie(drums).  After playing many shows the band took it to the next step. In 2004 they became a part of the Jagermeister Family. STIGMURDER is a must see band, with sounds of old school metal, punk, and thrash mixed up with a heavy tribal sounding drum influence, and a super high energy stage performance, you the viewer will not be disappointed.
https://www.facebook.com/Stigmurder-440511432714208/
Sworn to the Black ,with Kirk Salazar (vocals) Pelon Landeros (drums) Jared Davis (guitar) Thomas Peinthor (guitar) and Rich Saturnino(bass)   hailing from Modesto,Ca Sworn is known as one of the most dominant , seasoned and consistent band with former members of mama award winning Epidemia, better left unsaid and Seip. They  bring a mixture of thrash, speed and groove metal… debut album came out November 2015 .. DELUSIONS OF EXISTENCE… local favorites by many..Be sure to check them out if you have the chance.
https://www.facebook.com/kirkjaredpelonrich/
Cursed – Originally formed in 2002 by ex-members of Infestation & Fetus by the Pound, this extreme death metal act survived a revolving door of members til a solid line-up of Roy Stanley ( bass ), Jon Deaver (guitar), Curt Beliew (vocals), Reggie Villegas (guitar), and Scotty Whitfield (drums) was established. Definitely, an act you want to see!!!
https://www.facebook.com/CURSEDBAND/
Symbolik is a unique blend of melodic, symphonic, and classical elements combined with the extreme styles of black and death metal. Forged from the pits of despair within the heart of the Central Valley in California featuring Chris Blackburn (vocals) Allen Burton (guitar) John Sangalang (guitar) Daniel Juarez (bass) and Brandon Clevenstine(drums) be sure to check them out if you get the chance.
https://www.facebook.com/symbolikmetal/
Accidently Murdered are  Stockton,CA natives, and Fans of all music, but prefer the beauty of brutality on stage. Jose Mayorga and Jon (EVIL)Watson started the band in '04. John (MOE) Rincon joined shortly after. While playing backyard gigs and venues where ever they could, the group added Adan Espino as lead vocals in '07. The recent addition of Chuck Smith as lead guitar put the group at five members.
https://www.facebook.com/Accidentally-Murdered-190989997603288/
BAVMORDA is  a Female fronted death metal band out of the Gorge of California. Starting in July of 2014 they have quickly became a name a lot of people are mentioning. With beauty that matches the brutality, you will not be disappointed at their shows. This is an up and coming band you do not want to miss!!!
https://www.facebook.com/BaVMoRdAGriNd/
Forever Obscured founded in 2011 is another local favorite with songs that will make you want to bang your head. Influenced by bands like Cannibal Corpse and Behemoth you will get that bay area death metal sound right here to our central valley. Joe Salazar( Vocals) Ricky Cantu(Guitars) James Mills (Guitars) Andres Cervantes (Bass) and Roel Guajardo (Drums).
https://www.facebook.com/Forever-Obscured-201287839883311/
Your Votes will decide. http://www.modestoareamusic.com/vote
Comments
comments
Middagh Goodwin LIVES Music. He has been booking and promoting Music, Art and Comedy for years in the Central Valley. He ran the award winning Plea for Peace Center in Stockton for 5 Years and has booked bands from A-Z. Middagh is beginning 2016 with a new position at the Gallo Center for the Arts and celebrating Beat Happy! Music's 30th Anniversary. Read the MAMAView every month and a the Needle Drop 52 Records 52 Weeks.