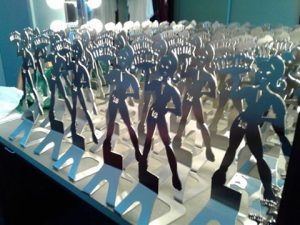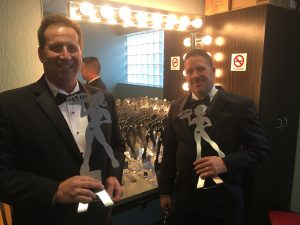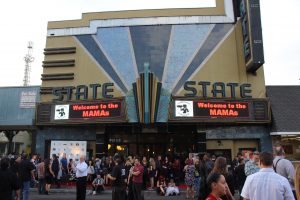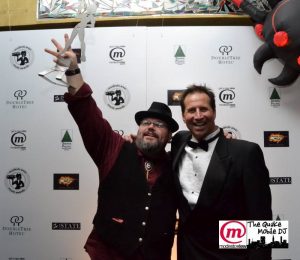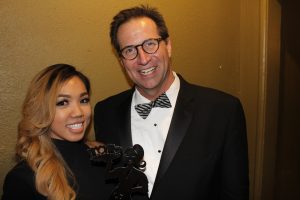 MAMAView: Season is Upon Us
By Middagh Goodwin
     It is once again that time of year; it is 
MAMA
 season. This year there were over 500 nominees in 20 plus categories to be considered for nominations. At the beginning of July, emails were sent out to previous years winners and other, area promoters, music writers and venue owners. We also reached out online asking for submissions from performers and fans alike. The 
MAMA
 board tries to pay attention to who is making waves, who is the up in comers are and which bands/performers are out playing on a regular basis. Each year it gets a little harder to narrow down the Top 10.
     The First 
MAMA
 Awards Show was hosted at Club Maxx in the year 2000, and it was packed and featured only seven categories. How things have changed in the last 19 years. Since the start of the 
MAMAs
, several new categories have been added or better defined, and a few have been retired at least for the time being.
     Voting is currently Live at 
www.modestoareamusic.com/vote
 and we want you all to take a moment to look over each category before casting your vote. Once you have hit, submit there is no going back and changing your vote or submitting one in a category you forgot. I personally encourage everyone to go and check out the MAMAnees, go to a venue you have never been to and catch some live music or comedy. Check out the nominees online and then go see them playing a stage near you. You will have tons of opportunities, and many venues/promoters organize MAMAnee showcases. These showcases give you an excellent chance to see several nominees in one evening. You are the academy; your votes will determine who the winners will be. Voting will continue until 11:59 pm October 14th, so you have time to make an informed decision.
     You may notice a few changes, this year we have removed the Rockabilly Category due to lack of active bands, we have added a category for bars that host live music, and have implemented the 3 wins and your out rule.  We are planning to create a plaque that will hang in a prominent spot that will list all the Hall of Famers(3 plus wins.)
     This year the Modesto Area Music Awards honor Steve Ashman bassist and founder of ZaSu Pitts Memorial Orchestra who released several albums in the mid to late 80's and won a BAMMY for the best independent album in 1985. Over the last decade, Ashman has helmed CASA(Court Appointed Special Advocates) which advocates for kids who don't have anyone else to stand up for them. Ashman and his band have performed several charitable events since his return to Modesto. It is our pleasure to honor a talented musician who has given so much back to his community.
     The Award show will once again take place at the Historic State Theatre in Downtown Modesto, on Tuesday, October 16th. It will be a night of performances by some of the areas best talent and our way to celebrate together as a unified arts community. The event is by invitation only; it is streamed live on ModestoView.com so anyone can enjoy it and cheer on their favorites from around the World. Nominees and their guest are invited to attend the event free of charge.  Hosting the show once again will be Chris Ricci and Chris Murphy who co-created the event. One of the biggest thrills of the night is always the Lifetime Achievement Award presentation and performance, this year will be on different. We are always thrilled to have members of the City of Modesto, Stanislaus County along with radio personalities as guest presenters. Joining them as co-presenters are last years winners, giving them all one last chance to shine before the "torch" is passed. As always everyone is encouraged to dress their best and stick around until the very end.
      Regardless of who takes home the coveted Carhop Trophy, the real winners are us the fans, we are truly blessed to have so many incredibly talented performers of all styles and genres. Keep supporting them all year round, frequent the coffee shops, restaurants and bars that host live entertainment and whenever possible bring your friends. Throw a couple dollars in the tip jar or buy some merch or a round of drinks for the performers if you can. That is the way we will continue to grow a healthy and strong arts community. Good Luck to all the Nominees we will see you at the Awards Show.
And the MAMAnees are
PATTY CASTILLO DAVIS BAND
SNAP JACKSON & THE KNOCK ON WOOD PLAYERS
THE POORHOUSE MILLIONAIRES
TIFFANY ROSE & THE OUTLAW HEARTS
BOURBON STREET BLUES BAND
GARY GERVASE & KICKSTART BLUES BAND
JERAMY NORRIS & THE DANGEROUS MOOD
SHAD HARRIS & THE GROOVENATORS
CENTRAL LATINO ALL STAR BAND
JOSE TORRES EL REY DE ALTO MANDO
MIKE TORRES & THE CHILD SUPPORT BAND
GET OFF THE COUCH PRESENTS
OAKDALE CHOCOLATE FESTIVAL
RIVERBANK WINE&CHEESE FESTIVAL
SIERRA VIEW MUSIC FESTIVAL
P WEXFORDS ST PATRICK'S DAY
RIVER RANCH MUSIC FESTIVAL
THE VALLEY TALENT PROJECT
TURLOCK COMMUNITY THEATRE
KNIGHTS FERRY GENERAL STORE
Middagh Goodwin LIVES Music. He has been booking and promoting Music, Art, and Comedy in the Central Valley for years. He ran the award-winning Plea for Peace Center in Stockton for 5 Years and has booked bands from A-Z. In addition, he is the managing editor of ModestoView and writes the MAMAView and GeekView. Middagh works with the Modesto Area Music Association and books Music in the Plaza. In addition, he owns and operates Graffiti-Con, where cars and pop culture intersects. More recently, Middagh has been working with the Graffiti USA Classic Car Museum, helping to create unique events that help raise funds and awareness of the museum and its mission. On top of that, you can tune into one of two shows that Middagh Goodwin hosts on KCBP 95.5 FM; This is SKA and MAMA Radio.