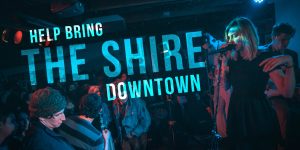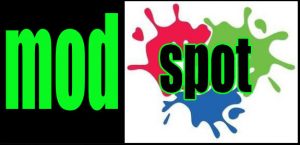 MAMAView $5 at Time
by Middagh Goodwin
One thing that I Love and pretty much been a constant my entire life, Music if it is Live and Local even better. We are quite fortunate to have so many great artists spanning just about every genre and style of music. I like so many others, wish we had a few mid-size All Ages venues in Modesto so that our local talent could grow and perform with larger touring band.
It is critical to the development of our local arts community that we support the venues we have and foster any on the horizon. Last month I wrote that if the readership of the ModestoView all spent an extra $5 a month on local entertainment and the businesses that support it; we would generate 9 million dollars a year extra. All of that going directly to the backing and develop our artists and venues. That is a massive endowment with minuscule individual effort.
VMI Rocks now call ModSpot Event Center home, not only is it Modesto's School of Rock, but they also host the occasional concert. The Shire is working hard to open by the Summer and has been promoting Pop Up Concerts when they can help raise awareness and funds to complete their unique community space. I highly recommend you look into how you can back these two spaces.
Modesto Area Music Association goal is to promote and build opportunities for area musicians. To achieve this goal, we started curating the Art Walk, Music in the Plaza, the Local Stage at the Stanislaus County Fair and Downtown Sampler. If your business or group needs entertainment, get in touch we have contacts for hundreds of bands and solo performers from Jazz-Rock, Reggae-Rockabilly and some of the best singer-songwriters and cover bands.
Big Earl and I are working on a variety show to air on MyTV26 and Comcast Channel 26 along with the ModestoView YouTube Channel. Any interested local artists/musicians/comedians with video or content, please get in touch. beathappybooking@gmail.com or bigearl@gmail.com
So if you love music as much as I do, go out and experience it live as often as you can. Bring your friends and family with you and every once in awhile check out something outside your comfort zone. Be a patron of the Arts $5 at a time.
Comments
comments
Middagh Goodwin LIVES Music. He has been booking and promoting Music, Art and Comedy for years in the Central Valley. He ran the award winning Plea for Peace Center in Stockton for 5 Years and has booked bands from A-Z. Middagh is beginning 2016 with a new position at the Gallo Center for the Arts and celebrating Beat Happy! Music's 30th Anniversary. Read the MAMAView every month and a the Needle Drop 52 Records 52 Weeks.