MAMAView: A New View
By Middagh Goodwin
It is a new year a new decade, and usually, we would all be planning for great things in the months to come. We continue to be in the worse pandemic any of us have experienced in our lifetimes. Several vaccines present the proverbial light at the end of the tunnel, and that is a good thing, but we are still several months off from any sense of normalcy. I encourage artists to continue as things get better.
Continue to do live stream performances, showcase new songs from your practice space, virtual tours of your art show or gallery. Suppose you are an author online book reading. All of this can be archived on Youtube or your website. You have connected to new fans from around the region/world it is crucial to keep them engaged. Keep posting on your social media, stay creative and engaged. When we can gather for live events again, you will have a larger audience to reach out to join in the fun.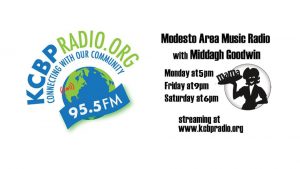 Musicians don't stop recording and releasing new songs. Since starting to Dj the locals-only show MAMA Radio every Monday evening at 5 pm on KCBP 95.5 FM I have been exposed to more new music during the pandemic than ever before and that has been fantastic. It has been great hearing such a plethora of new songs from every genre. I have had the pleasure of showcasing several songs on my show and love hearing many of them end up in regular rotation on the station. Please feel free to send submissions to mamarecords209@gmail.com for consideration(no explicit language please.)
I anticipate an explosion of live shows, events and art installations this summer, more choices than one person can choose. I also expect that all will have greater than normal turnouts because we all will be hungry for personal and live interaction. Those of you that have stayed engaged and active over the last 9 months and continue will have the advantage. It is not too late to start, but you will have to play catch up.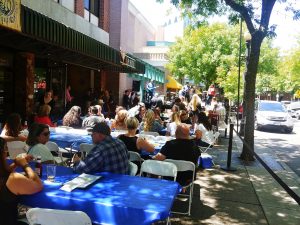 As always, it is important to support the places that allow art to happen. Spend what you can on those businesses, buy gift certificates, order take out or delivery. Write a positive review, follow them on social media. Remember to support local; these are our friends, family and neighbors.
Middagh Goodwin LIVES Music. He has been booking and promoting Music, Art and Comedy for years in the Central Valley. He ran the award winning Plea for Peace Center in Stockton for 5 Years and has booked bands from A-Z. Middagh is beginning 2016 with a new position at the Gallo Center for the Arts and celebrating Beat Happy! Music's 30th Anniversary. Read the MAMAView every month and a the Needle Drop 52 Records 52 Weeks.