MAMAView:
By Middagh Goodwin
It is March and we are celebrating Music in Education in the BigView. I would encourage anyone to enroll in a music class, either in school or at one of the great local schools of Rock. There is Valley Music Institute here in downtown Modesto that Darin Morris has been running since 2009. Not only do you learn your instrument of choice, but you are also encouraged to participate in a band with several performances each session. GKMusic is run by Gordon Kennedy and is located in Manteca much like VMI they offer classes for any age but really excel at teaching young students. GK host several performances throughout the year and many of their bands have gone on to perform at some of the Central Valleys' best venues. Additionally, did you know that we have a school that teaches you how to be a live sound and recording engineer? That's right Modesto Sound does just that and is located just off of Yosemite in the La Loma district. Check them out and we will see you rocking on a stage soon.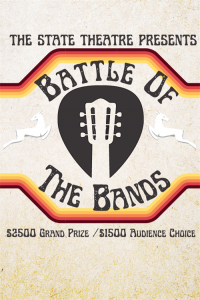 Round 1 of the State Theatre Battle of the Bands is over and the finals will take place on March 13th at 7 pm. 8 bands will compete for a grand prize of $2500 and an Audience Choice prize of $1500 performing 2 songs each including the original they performed for Round 1. 5 bands were chosen by fans voting throughout the month of February with 3 more chosen by the panel of judges. VMI will be providing the backline for all the bands to keep things moving smoothly. Tickets are $10 each and can purchase from the box office or at www.thestate.org.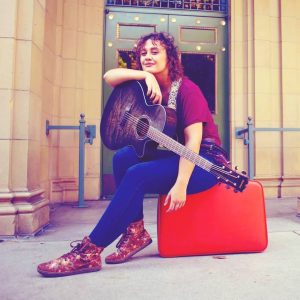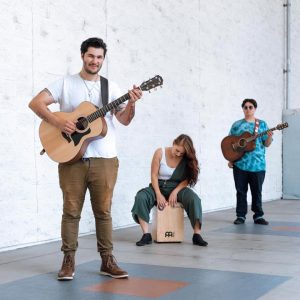 March is Women's History Month and I want to encourage you to go support as many female musicians as you can. Horizon Point is playing March 4th at Harvest Moon and the 26th at Pursausion Brewing among others. Ava Grace Trio are at Harvest Moon on the 18th and at 5 Eye Brewing in Ceres on the 18th to name a few. March 25th catch Sweet Mama Rachel Trio out at the House of Beef in Oakdale. If you like country Western Bound is playing at Rivet's on March 11th and 18th, also the Udder Place in Turlock on March 25th. Us4Love can be heard on March 12th at P Wexford's and on March 19th at Rivet's. Tea Noelle has one show scheduled at Contentment Brewing on March 11th. Bring a friend and check out one or all of these fantastic performers.
Go out and support live music when you can and take a moment to like and share all your favorite local bands and venues on social media even that little bit helps a lot. 
Middagh Goodwin LIVES Music. He has been booking and promoting Music, Art and Comedy for years in the Central Valley. He ran the award winning Plea for Peace Center in Stockton for 5 Years and has booked bands from A-Z. Middagh is beginning 2016 with a new position at the Gallo Center for the Arts and celebrating Beat Happy! Music's 30th Anniversary. Read the MAMAView every month and a the Needle Drop 52 Records 52 Weeks.