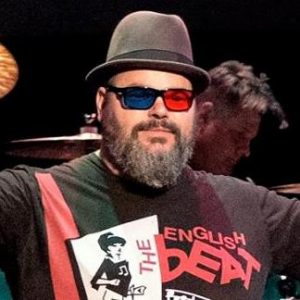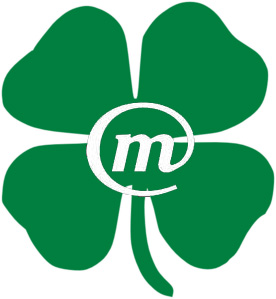 MAMAView
-Making Your Own Luck
by Middagh Goodwin
As an Independent Musician, you have to make your luck. What does that mean exactly? The days of management and record deals are over, and if you want to make your mark locally, regionally or hopefully Nationally, you have to make it happen yourself.
Easier said than done, right? It will take effort and work on your part, but the rewards are much sweeter knowing you made things happen yourself.
Make sure all your social media accounts are up to date and linked, make sure to add all shows as soon as they are confirmed and that your contact information is current(you would be surprised at how many people forget to update email and phone numbers.) These are tools to help you connect with fans, book shows and promote them when you have them.
You do not need a full album, though you do need your music available to be listened to and shared. Just a couple of the best quality you can afford to begin. Create a video of one of the recordings or live performance to post and share.
Have something to sell, even if it is just stickers, patches or buttons. Leave new fans with something to remember you by. You can always use those recordings as incentives give out a download link when they buy a shirt. You can also use stickers or downloads as a bonus if you are playing a gig where you are expected to sell tickets. If you know what time you are performing at a Festival, write the time and stage down on a flyer for an upcoming gig or the back of a sticker and pass those out.
Use your hometown draw to do show trades, book a show with a couple out of town bands that are willing to return the favor. Create a mailing list email or text; When you return to let's say Sacramento to play a show, you send out a message to anyone that lives within an hour radius of the gig. It may take a few times, but you will be the draw on the bill soon enough.
A quick internet search of the town you are playing will turn up contacts; submit to local newspapers calendars, and if you are lucky you will score an interview. All this helps grow your fanbase and standing with venues. For shows in the 209 make sure you send in your events before the 20th of each month to 
info@modestoview.com
 so we can get them on our calendar in print and online.
Comments
comments
Middagh Goodwin LIVES Music. He has been booking and promoting Music, Art and Comedy for years in the Central Valley. He ran the award winning Plea for Peace Center in Stockton for 5 Years and has booked bands from A-Z. Middagh is beginning 2016 with a new position at the Gallo Center for the Arts and celebrating Beat Happy! Music's 30th Anniversary. Read the MAMAView every month and a the Needle Drop 52 Records 52 Weeks.