MAMAView: Modesto Area Music Awards Return
By Middagh Goodwin
The Modesto Area Music Awards was created by Chris Murphy and Ricci and first took place at Club Maxx at the Red Lion Inn(now the DoubleTree) in the year 2000. The music community celebrated 20 Years in 2019, and less than 6 months later, we were in the middle of a worldwide pandemic. In general, music, art, and life was put on hold for a year and a half, including the 2020 MAMAs. Good news: the MAMAs are back, and the awards show is scheduled for October 19th at the historic State Theatre in downtown Modesto. Venues, event organizers and promoters, we want to know who is the standout, who tops your list of nominees? Email mamarecords209@gmail.com your choices to be considered for the 21st Annual Modesto Area Music Awards.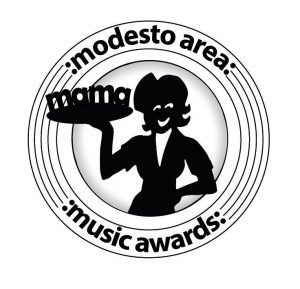 I am sure the event will celebrate several individuals that stepped up to do a little more to keep us entertained during the pandemic with the iconic dashboard mama. The dashboard was created to honor those in a category all their own.
The goal is to have voting go live at www.modestoareamusic.com by the end of the month and run until midnight October 17th. Remember, you are the Academy. You choose the winners.
In related news Modstock is taking place on August 8th from 10 am until 8 pm at Graceada Park and will have live performances by 50 VMI bands and another dozen professional acts including Triple D, Sweet Taunts, Whiskey Skulls, Threshold, The Good Ones, Mystic Moon and more. This is a free event so make plans to come on out. KCBP will be collecting sneakers for a unique fundraiser so consider bringing your unwanted sneakers and drop them off at the KCBP tent.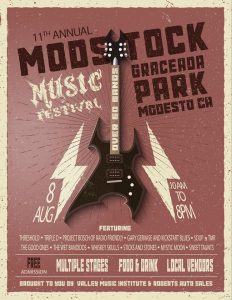 Live music is coming back slowly but surely around town at places like Ralston's Goat, P Wexford's, Nino's, Rivet's, Urbano's, shows happening at the Gallo Center and the State again as well. There is also a brand new event the Knights Ferry Music Festival scheduled for September 4th 11 am until 9 pm at the 50s Roadhouse, admission is $20 per person. featuring Whiskey Skulls, Borderline, Triple D, G Project and more.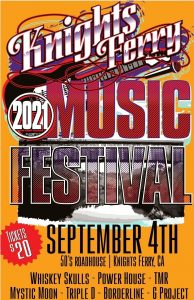 Make sure to go out and support live music when you can, tip the bands and your waitstaff. Together we will create a stronger music and arts community.
Middagh Goodwin LIVES Music. He has been booking and promoting Music, Art and Comedy for years in the Central Valley. He ran the award winning Plea for Peace Center in Stockton for 5 Years and has booked bands from A-Z. Middagh is beginning 2016 with a new position at the Gallo Center for the Arts and celebrating Beat Happy! Music's 30th Anniversary. Read the MAMAView every month and a the Needle Drop 52 Records 52 Weeks.