The State Theatre was the site for the 20th Anniversary of the Modesto Area Music Awards and with a record number of votes coming in we were set for a celebration of a lifetime. Cole Hinke and the Debauchery entertained the guests as they entered on the red carpet and drank cocktails waiting for the festivities inside to begin. Representatives from the City, the County, Radio, Print and Television were all in attendance to help present. We had some amazing hall of fame performances from past winners that brought the crowd to their feet. Congratulations to all the MAMAnees and thank you all for playing the halls, the bars, the cafes and theatres for us to enjoy.
Your 2019 20th Anniversary MAMA Winners are…
Lifetime Achievement- The Djs of KFIV
Unplugged- Mattea Overstreet
Americana- Cole Hinkle & the Debauchery
Youth Band- Blackout
Small Event- Music in the Plaza
Large Event- Porchfest
Blues- Gary Gervase & the Kickstart Blues Band
Punk- Black Coffin
Metal- Bavmorda
Alternative- Rubber Lizard
Rock- Whiskey Skulls
Blue Collar- Johnny & Kelly
Reggae- Natural Revolution 
Latin- Valley Wolf
Comedy- Chris Teichiera 
DJ-DJ Invisible
Hip Hop- King Mackalot
Bar- Nino's Place
Restaurant/Cafe- Ralston's Goat
Venue-The Gallo Center for the Arts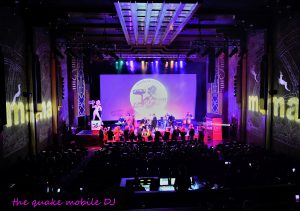 Comments
comments
Middagh Goodwin LIVES Music. He has been booking and promoting Music, Art and Comedy for years in the Central Valley. He ran the award winning Plea for Peace Center in Stockton for 5 Years and has booked bands from A-Z. Middagh is beginning 2016 with a new position at the Gallo Center for the Arts and celebrating Beat Happy! Music's 30th Anniversary. Read the MAMAView every month and a the Needle Drop 52 Records 52 Weeks.