Middagh Goodwin
MAMAView: Necessity is the Mother of Invention
By Middagh Goodwin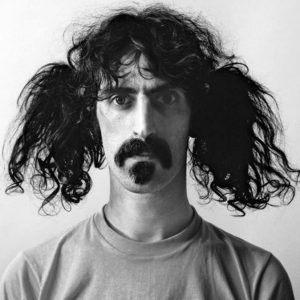 As Frank Zappa once said, "Necessity is the Mothers of Invention". This is a mantra that I have at least internally shouted time and time again over the years. We are not completely out of the woods as far as Covid is concerned but we can at least see a path that leads to hopefully a brighter future. Events like Modesto Area Music Awards, Music in the Plaza, May the 4th, and Graffiti Con and Porchfest have returned and had good attendance; Edible Extravaganza is scheduled for September 16th. All of these and more were postponed and or cancelled but are coming back slowly but surely.

Music has returned to just about all the restaurants and bars that hosted live bands and DJs pre-pandemic and a few new spots have opened over or started hosting music over the last few years including Rancho Fresco Cantina and Retro in downtown Modesto and Contentment Brewing near MJC. I am still holding out for a dedicated midsize music house to open back up in Modesto, ideally for all ages. Along with the local music schools like VMI and GKMusic, this is what we need to breathe life back into the Modesto music scene. A place dedicated to developing new talent alongside some of our area's great original bands and solo artists and hosting touring acts. We don't need a Cadillac we just need a Jeep, four walls a stage and a Soundsystem. Build it and I assure you they will come.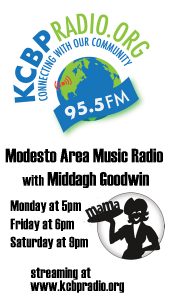 As some of you may know I host MAMARadio on KCBP 95.5 FM Modesto Community Radio and if you want to hear your music played on the air email mamarecords209@gmail.com. Please make sure that these are clean or edited for radio. MAMA Radio airs every Monday at 5 pm, Friday at 9 pm and Saturday at 6 pm and you never know you might end up in regular rotation on the station.

Here at ModestoView, we are dedicated to promoting all the great events that happen in Modesto and surrounding areas so if you have an event in the 209 please email information including time, date and location to mamarecords209@gmail.com so we can get them in our calendar(online and in print.)

July's Music in the Plaza which happens every Friday 7-9 pm will feature a Rockit Gear Showcase on July 1st, Wet Banditos on the 8th, Creole Jazz Kings on the 15th. David Dow & Friends on the 22nd and Overdryve on the 29th. Come on out and grab a good spot on either Fuzio or Ralston's Goat's patio or bring your lawn chairs to sit in front of the stage. 
Middagh Goodwin LIVES Music. He has been booking and promoting Music, Art, and Comedy in the Central Valley for years. He ran the award-winning Plea for Peace Center in Stockton for 5 Years and has booked bands from A-Z. In addition, he is the managing editor of ModestoView and writes the MAMAView and GeekView. Middagh works with the Modesto Area Music Association and books Music in the Plaza. In addition, he owns and operates Graffiti-Con, where cars and pop culture intersects. More recently, Middagh has been working with the Graffiti USA Classic Car Museum, helping to create unique events that help raise funds and awareness of the museum and its mission. On top of that, you can tune into one of two shows that Middagh Goodwin hosts on KCBP 95.5 FM; This is SKA and MAMA Radio.