MAMAView: On the Radio and Streaming
By Middagh Goodwin
We have been separated by a global pandemic that has had us sheltered in place for the better part of 2020. We have missed the interaction of friends and family in social situations as varied as Sunday Brunch at Deva to Music in the Plaza. Live music has been amputated from our lives only recently returning. Live streaming has given us the ability to see some of our friends sing and play for us but this too has its limitations. Humans are social animals and we strive to interact with each other.
For those of us who are not yet willing or able to go out to see our friends perform at Ralston's Goat, Nino's, Rivets, Urbano or the Queen Bean Open Mic, the ModestoView and Modesto Area Music Association are continuing with MAMA Virtual Live on Tuesdays and Thursdays at 6 pm through July. Geovanie Brooks, Joe Barretta, The Sensations and Rockin' Roulette are just a few of the acts scheduled to perform virtually live on the ModestoView Facebook page.
Some of you may have randomly come across a song by an artist you know, others may be regular listeners to our community radio station KCBP 95.5 FM. About 80% of the music played in the rotation is by local artists. Monday night at 5 pm you can tune in to a full hour of local music I curate for Modesto Area Music Radio. The show re-airs on Friday at 9 pm and Saturday at 6 pm. Recently you might have heard new recordings by Tiffany Rose & the Outlaw Hearts, Gravel & Grace, the Flowers, Jeff Moore, Cole Hinkle and the Debauchery and others. For you SKA fans I also have a show, This is SKA on Tuesday nights at 9 pm that re-airs on Saturdays at 11 pm.
The Flowers frontman Christian E Boyatt host Freak Radio which is very eclectic you can expect to hear the musical spectrum, everything from Bowie, Zappa, Hendrix to Devo and Ty Seagall. Freak Radio debuts each week on Thursdays at 6 pm and re-airs on Saturdays at 9 pm and the following Tuesdays at 11 pm. Chris Murphy is working on a show of his own to be aired monthly. There is a lot of other great programing from interviews to the History of the San Joaquin Valley check out the complete schedule at kcbpradio.org.
If you are interested in having your music played on the station please send WAV files or mp3s to mamarecord209@gmail.com for consideration to be played on MAMA Radio and to music@kcbpradio.org to be considered for regular rotation. Until next month be nice to and respect each other, be well and stay safe.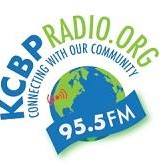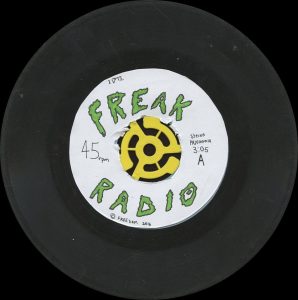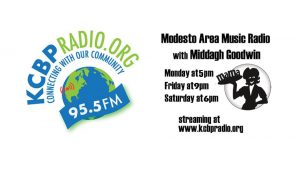 Comments
comments
Middagh Goodwin LIVES Music. He has been booking and promoting Music, Art and Comedy for years in the Central Valley. He ran the award winning Plea for Peace Center in Stockton for 5 Years and has booked bands from A-Z. Middagh is beginning 2016 with a new position at the Gallo Center for the Arts and celebrating Beat Happy! Music's 30th Anniversary. Read the MAMAView every month and a the Needle Drop 52 Records 52 Weeks.