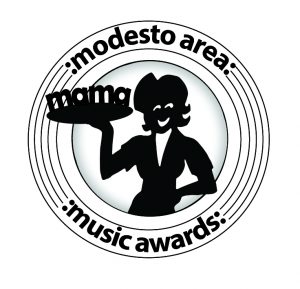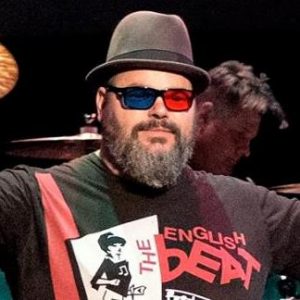 MAMAView
: Thanks for Giving
By Middagh Goodwin
     It is November, a time to be thankful and reflective. We look forward to 2019 and another year of great entertainment throughout the area. Rockin Holiday kicks off on December 1st and happens every Thurs-Saturday until Christmas. Rockin Holiday is another Community event that the Modesto Area Music Association is happy to be involved. Come out get your picture taken with Santa, check out the World's Tallest Pixel Light Tree and enjoy some great local performances.
     Over the last couple of years, we have helped put over $30,000 into local performers pockets. We have helped create or partnered with several great annual events Music in the Plaza, Patio Fest, The Sampler, Star Wars Day along with booking the local stage at the Stanislaus County Fair. Please get in touch if you are in need of live entertainment, we want to help.
     The Award show is over and what a great night. Thanks to everyone involved and especially all the local performers who make the 209 such a fun place to live.  Congratulation to all the winners, go to 
modestoareamusic.com
 to see who won. We are already planning what we are going to do for the 20th Anniversary of the Modesto Area Music Awards; it is going to be big.
     Shop Local Saturday is November 24th and once again I want to encourage everyone to buy local art, music and crafts. Not only will you be able to secure unique gifts for your loved ones, but you will also be a patron of the arts. Our combined creates a huge endowment and allows local artist and performers continue to create and perform. Another way to support the arts and shop locally is to buy gift certificates and go out to eat at local Restaurants, Cafes and Bars that host live entertainers and art shows.
     2019 is right around the corner and we will be booking Music in the Plaza and Patio Fest starting in January so if you are interested in performing email us at 
mamarecords209@gmail.com
, send in your gigs to 
events@modestoview.com
 we want to help you get the word out. Thanks to all our local performers, all the venues that give a home for art and music and everyone who goes out and supports. We are thankful for all of you.
Middagh Goodwin LIVES Music. He has been booking and promoting Music, Art, and Comedy in the Central Valley for years. He ran the award-winning Plea for Peace Center in Stockton for 5 Years and has booked bands from A-Z. In addition, he is the managing editor of ModestoView and writes the MAMAView and GeekView. Middagh works with the Modesto Area Music Association and books Music in the Plaza. In addition, he owns and operates Graffiti-Con, where cars and pop culture intersects. More recently, Middagh has been working with the Graffiti USA Classic Car Museum, helping to create unique events that help raise funds and awareness of the museum and its mission. On top of that, you can tune into one of two shows that Middagh Goodwin hosts on KCBP 95.5 FM; This is SKA and MAMA Radio.