MAMA Records: timmi-kat Turns 30
By Middagh Goodwin

I first remember meeting Moon Trent and David Cole the owner/operators of timmi-kat ReCoRDs(who recently celebrated their 30th Anniversary as a couple in April), after Modesto Organization of Bands was formed, Originally I had several band members over to my apartment to discuss the discourse in local music and how we can come together to make things better, one of them being Paul Line who performed in the synthpop duo Pale with Moon Trent. Another meeting was set up at David and Moon's house that I was unable to attend and the group decided to call the loose organization of local musicians M.O.B.(I had suggested M.O.M.) Over the next year or so 4 concerts were held 2 in Cole and Trent's backyard and 2 more at MJC. About this same time timmi-kat came to life.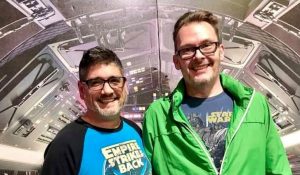 The first releases by timmi-kat were cassette for Pale, Pale, Live Homemade released in 1991 and Foghorn, Leghorn and Seven Dwarves Ago in 1992. In 1995 they released the San Francisco indie rock band Spackle(which featured an all Modesto lineup Ian Swanke, Andy Lund, Billy Dyer and Matt Ashleigh) S/T debut CD. In 1998 the label released Milkshake(A CD to Benefit the Havey Milk Foundation.)  Also released on the label was the Trent fronted band Brown Star A Bee's Dream 7″ 1998 and Due Damage CD 1999. Kat-Vox: Celebrating 20 Years of timmi-kat was released in 2011 and featured Jason Lytle, Phranc, The Slow Poisoner, Femme Botz, Pansy Division, Judybats and more. Add to this Moon Trent's solo discography of at least 6 more releases on vinyl and  CD including the "Hard Candy Christmas: 12" single and most recently the digital release of Duet with the Devil by Tractor Boy Chris Ward and the label has well over 20 releases to its name. Most of the label's catalog is available on Apple, Amazon and Youtube.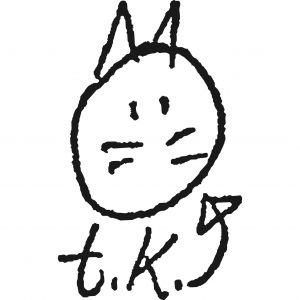 Trent stated that timmi-kat has taken LGBTQ musicians seriously and published their music where others may have not. It has been an important aspect of the label since the beginning.

Moon Trent said there will be a twentieth-anniversary remix of "Hard Candy Christmas" and he and his producer were hoping to have it released as a limited green vinyl but due to the pandemic doesn't think that will happen but the song will be available for digital download. Also coming soon from timmi-kat is a Spanish language live ep by William Morin originally recorded in San Francisco in 2001 and never released. You can check out Morin other release De Los Dos also on timmi cat.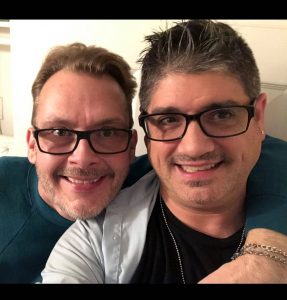 Cole and Trent are working on a virtual 30th Anniversary Celebration and hope to have an in-person event scheduled for the Fall when things open up more and people are able to comfortably travel.

For more information email moontrent@hotmail.com and like and follow on Facebook www.facebook.com/timmikatrecords
Middagh Goodwin LIVES Music. He has been booking and promoting Music, Art and Comedy for years in the Central Valley. He ran the award winning Plea for Peace Center in Stockton for 5 Years and has booked bands from A-Z. Middagh is beginning 2016 with a new position at the Gallo Center for the Arts and celebrating Beat Happy! Music's 30th Anniversary. Read the MAMAView every month and a the Needle Drop 52 Records 52 Weeks.