MAMAView: Is that Freedom Rock? Turn it Up!
By Middagh Goodwin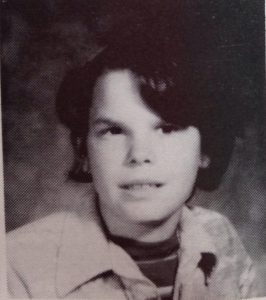 It is a scientific, social-political and economic fact that the greatest decade of music was the 1970's. If you think, otherwise you are just wrong. Ok it is my personal opinion(but you know I am right.) Musicians were much freer to experiment with what they were creating not just live but in the studio. The studio became an instrument or "band member" and allowed artists to expand their audio vision. Sure there was disco and yacht rock, but there was reggae, funk, punk, experimental electronic, new wave, ska, metal and so much more.
It is 2020, and unfortunately, artists have, once again, in my opinion, become stagnant. Boundaries are not expanding; artists are not experimenting, and nor the creation of new genres. I expected by now, four months into being "quarantined" that I would hear so much new music. Even if it was just demos of things that are to come, maybe you all have been just practising, creating or writing new material and will be releasing it in the next quarter of the year.
In the 1970s a band or musician could release an album or single, and if it was good, they could get it played on locally owned radio stations. Fans would call in and request it and just like the Lights a band could have a #1 record in the region. There may not be many independently owned radio stations these days, but that should not stop you from getting your music out there for people to hear. Send your music to musickcbp@gmail.com and mamarecords209@gmail.com to be played on KCBP 95.5 FM Modesto Community Radio.
It is so crucial in this downtime that artists regardless of their medium, create not just their art but how they share it with the rest of us. Make sure to update all your social media and stay connected with your friends and fans. If you do not have your music online, why are you waiting? If you already have a Bandcamp, Soundcloud or on Spotify, kudos to you, but make sure it stays updated and fresh. Also, make sure you stay connected to any promoters, venues, event organizers that you have worked with so that you are on their radar when we are back to normal. For everyone who is doing this, you will be so much better prepared when we can all gather again in mass.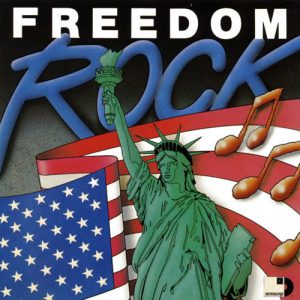 Middagh Goodwin LIVES Music. He has been booking and promoting Music, Art and Comedy for years in the Central Valley. He ran the award winning Plea for Peace Center in Stockton for 5 Years and has booked bands from A-Z. Middagh is beginning 2016 with a new position at the Gallo Center for the Arts and celebrating Beat Happy! Music's 30th Anniversary. Read the MAMAView every month and a the Needle Drop 52 Records 52 Weeks.