MODESTO SYMPHONY ORCHESTRA TO PRESENT VIRTUAL EVENT FEATURING RYAN MURRAY AND DON GRISHAW
MODESTO, CA –The Modesto Symphony Orchestra (MSO) will present a free virtual event featuring MSO Associate Conductor and Modesto Symphony Youth Orchestra (MSYO) Music Director Ryan Murray and MSYO conductor Don Grishaw on Wednesday, September 23 at 7:00 pm. The live event will feature performances by Ryan Murray, Don Grishaw and his son Andrew (an MSYO alumni), and the MSYO String Quartet.
"We're excited to put the spotlight on our MSYO artistic team and feature our conductors Ryan Murray and Don Grishaw," said Caroline Nickel, President and CEO of the Modesto Symphony Orchestra. "We are all accustomed to seeing them on the podium, but we wanted to give our audiences the chance to hear Ryan and Don perform in a recital setting and to see some of their work with the MSYO students." 
This will be the MSO's third free virtual event and will be shown live on the MSO's YouTube channel. Recordings of this event and past events are available to watch at ModestoSymphony.org. The MSO's virtual events are free of charge to help bring music to everyone in the community.
MODESTO SYMPHONY ORCHESTRA, MSO at Home: Spotlight on the MSYO
Hosted by Ryan Murray
Wednesday, September 23, 2020 at 7:00 pm on the Modesto Symphony's YouTube channel
PROGRAM TO INCLUDE               
Ryan Murray on bassoon, Don and Andrew Grishaw performing a viola duet, the MSYO String Quartet performing a piece by Vivaldi, and selections from past MSYO concerts
Streaming for free on the Modesto Symphony's YouTube channel – Click here for the direct link
A recording of the virtual recital will be available from the same link following the performance.
This virtual performance is free to all and supported in part by H. Dieter and Hanna Renning.
ARTIST BIOS: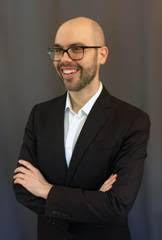 Ryan Murray's dynamic conducting, natural musicality, and deeply held passion for the arts have allowed him to steadily build a robust career since his professional debut at the age of just 22. Ryan is currently the Associate Conductor for the Modesto Symphony Orchestra and Music Director for the Modesto Symphony Youth Orchestra; with whom he made his conducting debut at Carnegie Hall in 2014. Since his appointment in 2013, Ryan has consistently worked to improve the quality, skill, and prominence of the youth orchestra, and now leads an ensemble that features over 60 students from the greater Modesto area. He is also Music Director of Opera Modesto and Artistic Director and Conductor of Music in the Mountains. Ryan is the newly appointed Director of Orchestras and Opera at California State University, Sacramento, and also directs the orchestra at CSU Stanislaus. He previously served as Music Director for Fresno Grand Opera and as a staff conductor for the Bay Area Summer Opera Theater Institute (BASOTI) and The Opera Academy of California in San Francisco.  Effortlessly moving between genres, Ryan currently enjoys a wide range of performance genres & platforms, including traditional orchestral and operatic repertoire, pops performances, and a notable emphasis on contemporary American operatic works.
Ryan has recently garnered national recognition for his dynamic, compelling performances of contemporary opera and is the current winner of the 2016/17 American Prize in Opera Conducting for his highly lauded production of A Streetcar Named Desire. He was a 2016 semi-finalist for the Ernst Bacon Memorial Award for the Performance of American Music and received honorary mention for the American Prize in Youth Orchestra Conducting. Ryan is also a past winner of the Vienna Philharmonic's prestigious Ansbacher Fellowship for Young Conductors and spent the summer in residence alongside the Vienna Philharmonic at the 2014 Salzburg Festival.
Driven by a lifelong passion for learning, Ryan has attended masterclasses and seminars around the world including the Cabrillo Festival of Contemporary Music's Conductors Workshop, the Musikin Aika Summer Festival Masterclass in Finland, the Aurora Chamber Festival in Sweden, the Lucerne Festival Academy's Conducting Masterclass in Switzerland, and the Eastman School of Music's Summer Conducting Institute featuring the Rochester Philharmonic. Ryan holds degrees, summa cum laude, in Bassoon Performance and Voice Performance from California State University, Sacramento. Widely praised for his tireless work ethic, natural poise, and impassioned, inspired performances, Ryan continues to connect deeply with orchestras and audiences alike and has proven to be a formidable presence on the podium.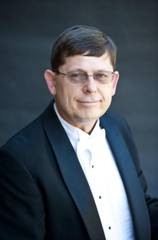 Donald Grishaw began piano and violin lessons at an early age. His interest in music flourished throughout his high school years. He attended San Jose State University, graduating in 1979 with a Bachelor of Arts degree in Music Performance in violin and piano and a minor in Spanish. While attending SJSU, he studied the violin with the late Dr. Lauren Jakey and also with Daniel Kobialka of the San Francisco Symphony. Upon graduation, Mr. Grishaw pursued Single Subject and Multiple Subject teaching credentials and taught in the Turlock Unified School District for 37 years. He recently retired from Pitman High School where he taught Concert Orchestra and Chamber Orchestra as well as Spanish 2 and AP Spanish Literature. With the opening of Pitman High School in 2002, Mr. Grishaw founded the Pitman High School Orchestra which now includes over 80 students, and has received accolades both locally and in Southern California where they continue to perform each year while on tour. Mr. Grishaw performs regularly throughout the surrounding communities on the violin, the viola, and the piano. He is a longstanding member of the violin section of the Modesto Symphony Orchestra and also freelances with other local orchestras and string quartets. Mr. Grishaw and his wife, Angelica, play regularly for Sunday Masses, quinceañeras, and weddings at Sacred Heart Church in Turlock. Mr. Grishaw joined the Modesto Symphony Youth Orchestra faculty in 2014. Under Mr. Grishaw's direction the Concert Orchestra has continued to expand and prepare additional young string, wind, brass, and percussion musicians for the Modesto Symphony Youth Orchestra Symphony Orchestra. Mr. Grishaw is an active member of A.S.T.A. (American String Teachers Association) and A.F.M. (American Federation of Musicians).
The Modesto Symphony Orchestra is a resident company of the Gallo Center for the Arts
Middagh Goodwin LIVES Music. He has been booking and promoting Music, Art and Comedy for years in the Central Valley. He ran the award winning Plea for Peace Center in Stockton for 5 Years and has booked bands from A-Z. Middagh is beginning 2016 with a new position at the Gallo Center for the Arts and celebrating Beat Happy! Music's 30th Anniversary. Read the MAMAView every month and a the Needle Drop 52 Records 52 Weeks.