Modesto Women Making History Comedian Marcella Arguello
By Middagh Goodwin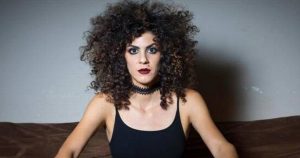 Marcella Arguello has become one of Modesto's greatest comedic exports. Arguello grew up in Modesto, born of Salvadorean immigrants who fled El Salvador during the Civil War. Graduating from Johansen High School in 2002 and active in the theatre program. A self-proclaimed class clown, known for her Michael Jackson impressions(which she still does today.) While attending Stanislaus State and San Francisco State University studying to become a school teacher, Marcella decided to move to LA to pursue comedy.

She has worked on The Improv Comedy Club circuit all across the US, has appeared regularly at the Punch Line in Northern California, headlined at Gallo Center of the Arts and performed at the SF Comedy and Riot LA Comedy Festivals as well as performing for our soldiers overseas. Marcella Arguello has the distinct honor of winning the first Modesto Area Music Award given to a comedian in 2009 and that was just the start of the accolades including MSN.com Top 10 female comedians working in TV and Film. She is also the host and booker of Women Crush Wednesday at The Hollywood Improv Lab.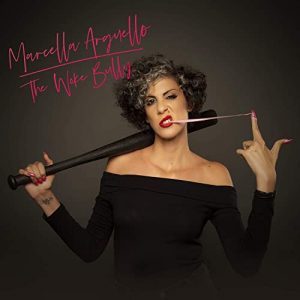 In 2015 she made her television debut on Last Call with Carson Daly, and since then has appeared on the ComedyCentral show @Midnight several times, featured on the Viceland comedy series Flophouse and more recently been writing for Bill Nye Saves the World. You can see her stand up on HBO 2 Dope Queens as well as Night Train with Wyatt Cenac on STARZ. Marcella has continued to act appearing on "Take My Wife", "Best Presidency Ever", "Sarah Cooper: Everything's Fine" and the shorts "RAGD" and "Or(Someone)Else".
In February of 2019, Marcella Arguello released her debut comedy album "the Woke Bully" on 800 Pound Gorilla Records to fantastic reviews. 
Follow Marcella Arguello on Instagram @marcellacomedy or check out her website 
www.marcellacomedy.com
 and YouTube Channel 
www.youtube.com/user/marcellulite
Middagh Goodwin LIVES Music. He has been booking and promoting Music, Art and Comedy for years in the Central Valley. He ran the award winning Plea for Peace Center in Stockton for 5 Years and has booked bands from A-Z. Middagh is beginning 2016 with a new position at the Gallo Center for the Arts and celebrating Beat Happy! Music's 30th Anniversary. Read the MAMAView every month and a the Needle Drop 52 Records 52 Weeks.