MAMAView: Music is the Cure for Those in Need
By Middagh Goodwin

Seeing local performers coming together to help those in need is heartwarming. In mid-April, the house of the Flowers, which was not only their home but also their practice space and home studio, burned down. A benefit show was planned almost immediately, and two GoFundMe campaigns were created. The support from the community was overwhelming and inspiring, with some of the 209 best performers coming to their aid. The Flowers are a young band with immense talent, and they have already significantly impacted the local music scene. This benefit show is a chance to show them that they are not alone in their struggles and have a community that cares about them.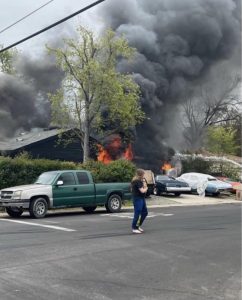 On June 11th, almost two months after the fire, a benefit show for the Flowers will take place at Ralston's Goat between 12-8 pm. This is a rare opportunity to see some of the best local performers come together to support The Flowers. The show promises to be a special day, with a rare DAM reunion featuring the drummer of The Flowers, father Mike, and Uncle Russ. Additionally, area favorites Tiffany Rose & the Outlaw Hearts, who have just returned from dates in Oregon, will be performing. Salacious Wizard Cult and Ted Barber will also be performing, featuring current and former bassists of The Flowers. The Graves, ESex, and possibly others will join The Flowers for a day of music, family, and friends.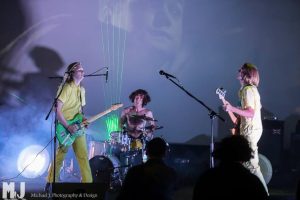 There will be something for everyone at the benefit show, with various musical genres represented. Whether you're a rock, pop, or alternative music fan, you'll find something to enjoy at the show. The event will be an excellent opportunity to discover new local artists and connect with other music lovers in the community.
Middagh Goodwin LIVES Music. He has been booking and promoting Music, Art, and Comedy in the Central Valley for years. He ran the award-winning Plea for Peace Center in Stockton for 5 Years and has booked bands from A-Z. In addition, he is the managing editor of ModestoView and writes the MAMAView and GeekView. Middagh works with the Modesto Area Music Association and books Music in the Plaza. In addition, he owns and operates Graffiti-Con, where cars and pop culture intersects. More recently, Middagh has been working with the Graffiti USA Classic Car Museum, helping to create unique events that help raise funds and awareness of the museum and its mission. On top of that, you can tune into one of two shows that Middagh Goodwin hosts on KCBP 95.5 FM; This is SKA and MAMA Radio.