Libations at our Local Farmer's Markets
By Christopher and Brandilyn Mitchell

Farmers Market are lit-everything from meat, dairy, herbs, eggs, pastries and all the produce you can shake a stick at– right there for your wallet-emptying pleasure in the heart of downtown Modesto. But what about libations?! Why don't we think about alcohol when we think about a farmers market? While you could walk over to a plethora of restaurants to ease your craving and cool your body (hello summer temperatures!), we recommend making these stops at least once this month to blend family fun with beating our summer heat.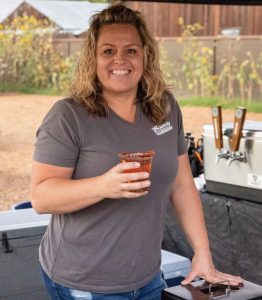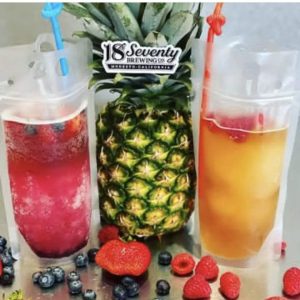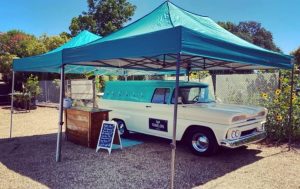 Ripon Farmer's Market
Every Thursday night from 5-8pm May-September at  929 W. Main Street
They have 2 alcohol vendors who swap weeks: Tap Travelers and 18Seventy Brewery. This coming week (June 1st) is Tap Travelers, June 8th is 18Seventy, and then switch every other from there! Tap Travelers (owned by Julie Amaral and Monica Farhat) serves local beers, ciders and wines like Tapped Apple Cider, Blaker and Dust Bowl. 18Seventy (owned by Bridgette Berry) is known to feature their beer slushies and , yum! This market is a fundraiser for the non-profit Garden Joy which hosts it. You are allowed to picnic in the garden during the market, and let your kids play and eat and do crafts from the Happy Artists Children's Creative Studio table. Upcoming crafts include painting and cooking! (Note: During very hot days, they turn the sprinklers on in the garden for kids to run around in.) For more info visit www.gardenjoyca.com/ripon-farmers-market.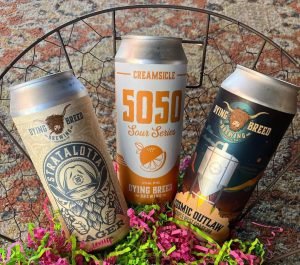 Turlock Farmer's Market
Every Saturday 8am-1pm May-October on Main Street
(between Palm and Center Street)
Dying Breed is the show stopper here. Want a 50/50 Creamsicle Sour, Shameless Blonde, Wild Berry Seltzer, Made in the IPA or an Old Ebenezer?! They are all phenomenal beers, and you can't go wrong with anyone you choose. They'll have cans of all your favorites available for purchase, but please take them home to enjoy them! Owners Joe Novotny and Josh Malcolm co-own Dying Breed with fellow Oakdalian Dan Wood. They built the Dying Breed brewery as a place for the community to come together and simply enjoy each other's company using the three pillars of good ol' Oakdale tradition: excellent beer, excellent music, and excellent company. Being available at the market is just another way they want to bring those excellent traditions to you! For more info visit www.turlockmarket.org.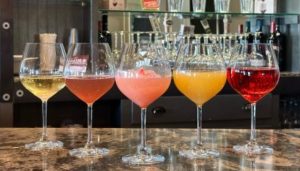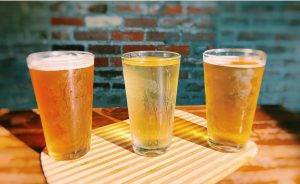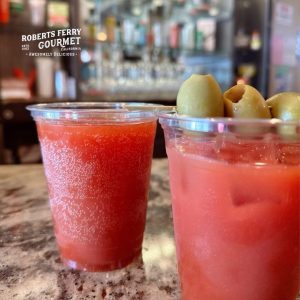 Oakdale Morning Market
Every Saturday morning from 8-11am May-September on 3rd Avenue
Robert's Ferry Gourmet is a stop in the market and lucky for you–serves Morning Market specials for only $5! Choose from beers on tap, a beer shandy, a frose (rose wine slushie), a beermosa, or a standard mimosa (orange or cranberry)! They also have the brand new Bloody Beer & Bloody Ferry-both are takes on the bloody mary. All of their drinks are available at their regular price during Morning Market however, including their delicious signature mimosas (rainbow sherbet, seasonal splash, or lavender and lemon infused). The rainbow sherbet is *chef's kiss*. Treat yourself to a Market Special and get your kiddos a milkshake, too! Enjoy your treats on their covered patio to feel swept away to Paris for the morning! Want more Dying Breed? Catch them here selling cans on their patio on June 3rd & 10th. For more info visit www.oakdalemorningmarket.com.

Dying Breed is also available on Thursday mornings at the Modesto Certified Farmers Market! On 16th Street, between H Street & I Street, from 8am to 1pm.
Bring on the rain, and a bottle of Wonky & Wry's Honey Braggot Ale. Loves to roast marshmallows over a fire.