Patients, visitors and employees at Doctors Medical Center had a special visitor yesterday. David Victor, former guitarist from the band Boston, provided music therapy at the facility. He is the founder of Harmony & Healing, which brings live acoustic music to the bedsides of patients and their loved ones in hospitals and healthcare facilities. Newborn babies even listened to some soothing tunes. Music therapy has been proven to calm anxiety, ease pain and provide a pleasant distraction during a hospital stay.
You can catch David Victor and his band Supergroup SF at the Gallo Center of the Arts on Saturday, January 11th performing originals and some of your favorite songs from other bay area bands.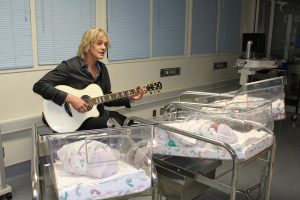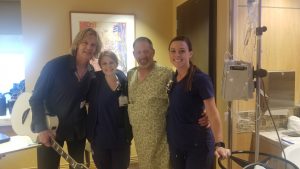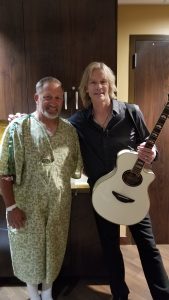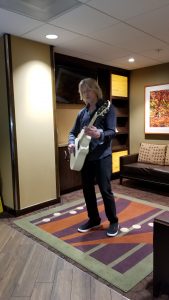 Comments
comments
Middagh Goodwin LIVES Music. He has been booking and promoting Music, Art and Comedy for years in the Central Valley. He ran the award winning Plea for Peace Center in Stockton for 5 Years and has booked bands from A-Z. Middagh is beginning 2016 with a new position at the Gallo Center for the Arts and celebrating Beat Happy! Music's 30th Anniversary. Read the MAMAView every month and a the Needle Drop 52 Records 52 Weeks.