Never Letting Go
 by Dave Storm
Far beyond the smoke and the haze.
In the midst of the fire and the flames.
Go our prayers for the lives that they save.
For the ones, with their lives, that they gave.
For the love that is selfless of blame.
Because saving lives, is no game.
It's the battle with death, hand to flame.
Burnt to ash, nothing is the same.
Losing loved ones is never a joke.
Suffocation, choking on smoke.
People crawling below who can't breathe.
As the heat brings them down to their knees.
Stirs emotion for prayers within me
Through this poem, I hope others will read.
That we all must do much more than pray.
Understanding, not all…could be saved.
We must give, for relief, for the ones who now grieve.
To distribute our love, and reach out for the glove.
The glove on the hand of the woman or man.
Who has laid forth the risk, saving lives, to the end.
Who lay down their own lives, so that others may live.
For there simply is no other, greater gift one can give.
So let us fight the flames within the fire and the smoke
And let us sacrifice, selfless love, never letting go.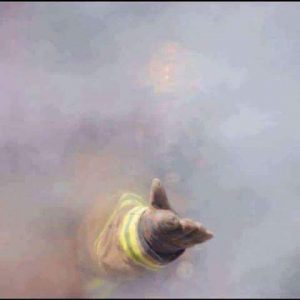 Original photo by Adam Greco