New Empire Library set to open June 9
Dedication ceremony scheduled for Tuesday, June 8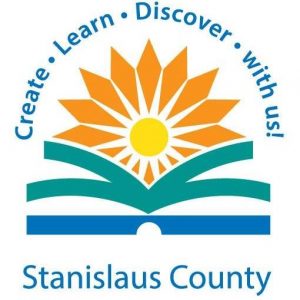 The Stanislaus County Board of Supervisors is pleased to announce the successful completion of the new Empire Library!
The new Empire Library, located at 98 I Street in Empire is scheduled to open on Wednesday, June 9. A dedication ceremony is scheduled for 4 p.m. on Tuesday, June 8 and will be live streamed at www.stanislauslibrary.org. The public is encouraged to enjoy the live stream of this event to celebrate a new, modern, safe library for the Community of Empire.
The new library is located adjacent to the Empire Regional Water Safety Training Center/Pool. At 4,720 square feet, the new facility is twice the size of the old Empire Library. It features warm and inviting spaces for children, teens and adults, and incorporates a community room that opens to a covered outdoor patio for library programs and community events. A sheriff's substation will be located in the building as well. The relocation of the Library was made possible by a generous donation of land from the Empire Community Hall Association. The new facility was designed and constructed by LDA Architects, and Roebbelen Contractors, Dewberry Architects. The project was completed on time and under budget!
The new library will be open 12 to 6 p.m, Tuesday through Thursday, and 11 a.m. to 5 p.m. Friday and Saturday.
For more information, visit www.stanislauslibrary.org or call 209-558-7801.
ModestoView features contributors from our community on a regular basis. We enjoy and welcome these honorary ViewCrew members. If you would like to message them, email to info@modestoview.com