Unplugged View: Old Souls
by Aaron Rowan
What's the coolest band name you've ever seen? Mine might just belong to the posse of players that songwriter Marty O'Reilly has backing him, because it combines two of the things I appreciate most. The musical highlight of my June is happening on Thursday the 10th, in a cozy space at Oakdale's Dying Breed Brewing, featuring roots quartet Marty O'Reilly & The Old Soul Orchestra. The band is defined by cinematic songcraft, impressionistic lyrics, clever arrangements, telepathic ensemble interplay, and soulfully world-weary vocals. Look up their live Youtube video of 'Cold Canary Gaslight' and prepare to be won over. Tickets for this 7:00 pm show run $15-$20; get more info at www.dyingbreedbrewing.com. This is the caliber of concert you don't ignore if you're a serious Americana music enthusiast. I'll be taking up a table with a few of my clan, so come say hello.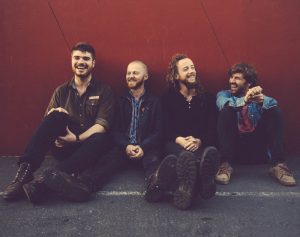 As someone who knows what it means to miss New Orleans, I harbor a special fondness for our resident Cajun party band The BluesBox Bayou Band. I always make a point to request their original 'Vive Louisianne' when I catch them onstage – another song you ought to Youtube if you haven't yet had the satisfaction. They are back in action for a special Zydeco brunch in the plaza at Ralston's Goat, Sunday 6/6 from 11 am-2 pm. Enjoy some accordion with your appetizers, courtesy of MV art director Peter Grimaldi and his bandmates.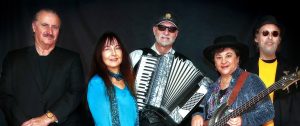 My own series at the Dragonfly Art For Life has some new and returning treats this month for those seeking out ear candy. Friday evenings from 7:30-9:00 throughout this summer, I'll be hosting a spread of our area's fresh young songwriters and musical theatre talent. June 11, hear Charlize Elizabeth, frontwoman for Valley Talent Project-winning youth rock band Esoteric who recently completed their debut album. Charlize has been developing her solo acoustic original songwriting craft and was my most recent sponsored artist to attend the Yosemite Songwriting Retreat.
June 18, True South will be back in the gallery for another stripped-down acoustic set. They've been rocking restaurants and festivals all around the valley, led by veteran Nashville songwriter David Finley, and are becoming quite the popular party band.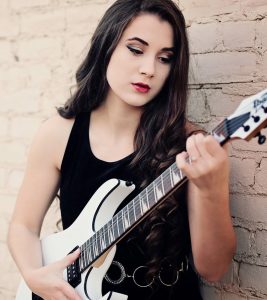 June 25, we have Aschlyn Ahrens and friends. Aschlyn's interest in music & theatre consumes most of her life; she is currently on the Downey H.S. dance production team and sings in two bands, as well as having experience with choir, VMI, and the Broadway Dreams showcase last year at the Gallo Center, all of which have helped steer her toward her first Modesto Unplugged starring show. $5 cash admission for these cozy and colorful evenings. Find the gallery at 1210 J St. right next to the alleyway.

Intimate performances. Infinite playlist. MODESTO UNPLUGGED. www.modestounplugged.com.