Here is a list of confirmed New Years Eve 
events
 at the time of printing. We will update the online calendar and share it on our social media as any new 
events
 may get announced. Remember Don't Drink and Drive, designate a driver or take a cab, Lyft or Uber when you are done partying for the night. Looking forward to even more fun 
events
 in the New Year. 
This year The Food Initiative of Greater Stanislaus (formerly Interfaith Ministries) will once again host two online drawings for incredible New Year's Eve parties in a basket. One is a luxurious evening-in for two, and the other is a family fun night full of goodies. Tickets are $20, and if you spend $100, you will get a bonus ticket. Gifts will be delivered on 
NYE
. More info will be available on our Instagram at @the_food_initiative or our website 
www.foodinitiative.org
. All proceeds help us provide healthy food for our neighbors in need!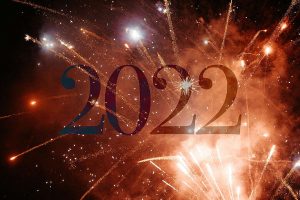 New Year Eve Celebrations and Events
Rhinestone Cowboy NYE at Rancho Fresco Cantina 5 pm 
New Year Blues at Chef's of New York 7-10 pm
NYE
 Party at Crocodile Nightclub, Modesto 7 pm – 2 pm
NYE
 Masquerade at Tin Pin Fun Center, Turlock 7 pm-1 pm
NYE
 Party with Evin Aghassi at Princeton 
Event
 Center, Modesto 7:30 pm-1 pm
NYE
 Party with Tierra at California Ballroom, Modesto 8 pm-2 am
Andy Cruz at Ralston's Goat, Modesto 9 pm – 2 am
Glitter Coven at Lo-Fi, Modesto 9 pm-1 am
Blue Line at The Udder Place, Turlock 9 pm-2 am
Matt Hallam at Rivet's, Modesto 9 pm-12 am
Matt Neilson & the Whitehots at Nino's, Modesto Place 9 pm-2 am
Winter Formal with Jason Gulley at Retro's, Modesto 9 pm- 2 am
Sergio Solis at The Boardroom, Modesto 9 pm – 2 am
Jose Ortiz at Low Key, Modesto 9 pm -2 am
DJ Invisible at Cru, Turlock 10 pm – 2 am
Middagh Goodwin LIVES Music. He has been booking and promoting Music, Art, and Comedy in the Central Valley for years. He ran the award-winning Plea for Peace Center in Stockton for 5 Years and has booked bands from A-Z. In addition, he is the managing editor of ModestoView and writes the MAMAView and GeekView. Middagh works with the Modesto Area Music Association and books Music in the Plaza. In addition, he owns and operates Graffiti-Con, where cars and pop culture intersects. More recently, Middagh has been working with the Graffiti USA Classic Car Museum, helping to create unique events that help raise funds and awareness of the museum and its mission. On top of that, you can tune into one of two shows that Middagh Goodwin hosts on KCBP 95.5 FM; This is SKA and MAMA Radio.