NonProfit View: A Daughter's Rolemodel
By Denette Covarrubias


A women's heart can change the world even after she's gone.   Thank you Patty Scott for instilling kindness and compassion in the heart and mind of your daughter, Alana Scott; president and founding member of Women's Education & Leadership League (WELL).  The summer you helped your neighbor through financial hardships after losing their business, is the summer you changed the world through a nonprofit organization created more than a decade later. Though you were no longer around to see the successful nonprofit that gives in your honor, your purpose to empower and help others lives on through WELL. Happy Mother's Day, Patty.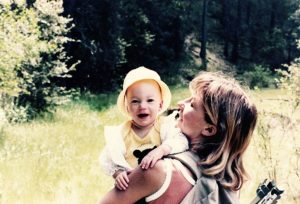 The inception of WELL was inspired by the desire to help woman conquer common struggles through uncommon giving in time and knowledge. After helping a woman overcome financial illiteracy in already defeating circumstances, Alana knew she needed a medium to sustainably serve more women. "There was a woman going through a tumultuous experience with nowhere else to turn. I was fortunate enough to rally many of my professional contacts and we were able to help her. This experience inspired us to think of how we could effectively help women going through different scenarios like this and empower them with education." she said.  The rally of the professionals and like-hearted people paid the best dividends over the last 3 years; the distribution of education and empowerment throughout the community of Modesto has left the county wanting more.
WELL started offering community classes where women learn financial literacy, along with emotional and physical wellness. The classes did so well, the organization started using their philosophy at Sierra Vista 1st Step Program. This year WELL launched their first educational curriculum for Stanislaus County. When I congratulated Alana Scott on the  new curriculum, she was quick to credit the Educational Committee including Heather Raybourn , Domenica Escatel , Sarah Moore, and Carolyn Gilton. "It's really important to highlight them because we are talking crazy-dedication. One weekend we worked 19 hours straight, and mind you, it was all volunteer work."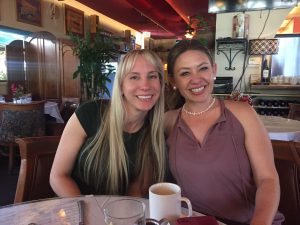 With Patty as her role model, we are sure to see more great things in the coming years from Alana, and all the selfless volunteers at the Woman's Education & Leadership League.  WELL is growing and is always looking for people who want to give back.  "The community involvement is always needed—people who have the heart and the time are welcome and appreciated. We can train anyone who has the heart to serve. We always need people who share our mission." For more information visit http://www.well4women.org.
Comments
comments
ModestoView features contributors from our community on a regular basis. We enjoy and welcome these honorary ViewCrew members. If you would like to message them, email to info@modestoview.com