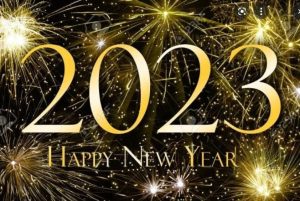 Here is a list of confirmed New Year's Eve events. We will update the online calendar and share it on our social media as any new events may get announced. Remember, Don't Drink and Drive, designate a driver or take a cab, Lyft or Uber when you are done partying for the night. Looking forward to even more fun events in 2023. 
NYE Dinner Special at Maxi's at the Double Tree by Hilton at 5 pm
NYE Party at Crocodile Nightclub at 6 pm
Member's New Year's Eve Potluck & East Coast Toast at Elk's Lodge at 6 pm
The Old School NYE at Crawfish Noodle Grill at 7 pm
MRPS NYE Party at Manteca-Ripon Pentecost Society at 7 pm 
NYE Masquerade Party at Donkey's Bar at 8 pm
Welcome 2023 at the Speakeasy 8 pm
Ring Ring Ring NYE at Dave & Buster's at 6 and 9 pm
NYE at the Cru with Dj Invisible and Dj Intense 9 pm
Middagh Goodwin LIVES Music. He has been booking and promoting Music, Art, and Comedy in the Central Valley for years. He ran the award-winning Plea for Peace Center in Stockton for 5 Years and has booked bands from A-Z. In addition, he is the managing editor of ModestoView and writes the MAMAView and GeekView. Middagh works with the Modesto Area Music Association and books Music in the Plaza. In addition, he owns and operates Graffiti-Con, where cars and pop culture intersects. More recently, Middagh has been working with the Graffiti USA Classic Car Museum, helping to create unique events that help raise funds and awareness of the museum and its mission. On top of that, you can tune into one of two shows that Middagh Goodwin hosts on KCBP 95.5 FM; This is SKA and MAMA Radio.