PerformanceView: Spring Into the Arts
By Middagh Goodwin

We are fortunate here in Modesto to have fantastic repertoire groups like Opera Modesto, Central West Ballet, and the Gallo Center Repertory Company. All three have events at the Gallo Center in late April and the first week of May that you will want to attend.
The Century is hosting a murder mystery dinner party featuring the Mayhem Mystery Players! Welcome to glamorous Old Hollywood! You'll enjoy a delicious dinner with your table while watching the Mayhem Mystery Players' premiere production, "Murder on the Cutting Room Floor." Can you solve the mystery and crack the case? The 3-course meal will include a house salad, an entrée, and dessert, so be sure to book your ticket today! Please be advised the age requirement is 16 and older! If you want a front-row seat of all the mayhem, mystery, and murder, you will want to get a VIP ticket to this event(which includes a drink voucher and swag bag.) April 13th-14th, 7-10 pm and 16th, 5:30-8:30 pm, 927 10th Street, Modesto. Tickets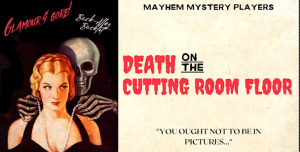 The ballet is about a girl named Coppelia who sits on her balcony all day reading and never speaking to anyone. A boy named Franz falls deeply in love with her even though he is already engaged to another. His fiance, Swanhilda, sees Franz throwing kisses to Coppelia. Swanhilda soon learns that Coppelia is a doll that belongs to Doctor Coppelius, the toy maker. She decides to impersonate the doll to win back the love of Franz. Chaos ensues, but all is soon forgiven. Swanhilda and Franz make up and get married. The marriage is celebrated with several festive dances.  April 21-22 at Gallo Center for the Arts.  Tickets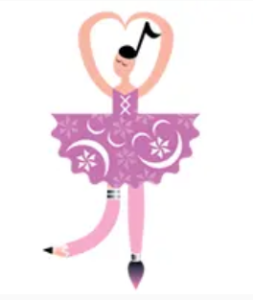 Join Opera Modesto and a star-studded cast of singers as we celebrate 40 years of opera in the Central Valley on April 30th at 4 pm at Gallo Center for the Arts. Erik "Buck" Townsend founded Townsend Opera Players in 1983, and here we are! Whether you've been a fan since the beginning or are brand new to Opera Modesto productions, you won't want to miss this wonderful afternoon of famous opera hits, arias, duets, choruses, and instrumental interludes. And lots of great memories, too! Tickets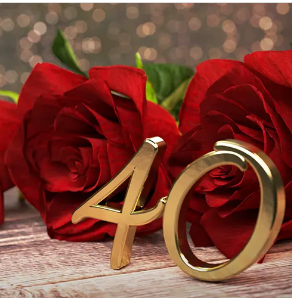 Peter Pan, the ultimate magical story ballet, is back! Based on the beloved book by James Barrie, the famous story of the boy who never grew up was first performed by Central West Ballet at the Gallo Center in 2009. It features a heartwarming score by composer Carmon Deleone, musical director of Cincinnati Ballet. Journey to Neverland with Peter, Wendy, John, Michael, and Tinker Bell as they encounter Peter's arch-enemy, Captain James Hook!  After you see it, you might feel like flying, too! May 5-7 at Gallo Center for the Arts. Tickets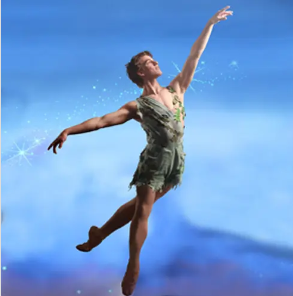 Five stories from Edgar Allan Poe are brought to life through illustrated projections, shadow work, and macabre musical interludes. Like torn pages from the haunted mind of a man in love with melancholy, we present Poe's tales and poems: The Tell Tale Heart, The Fall of The House of Usher, The Cask of Amontillado, The Imp of the Perverse, and The Black Cat. In one tale, we enter the mind of someone who has witnessed the death of their lover or has, perhaps, been responsible for it. In another, a man discovers a savage family curse and fears that his future brother-in-law has entombed his bride-to-be prematurely. Journey with us through the twisted tales of love and death and the mind of Edgar Allan Poe as conceived, adapted, and co-directed by Jim Johnson, Wes Page, and Jewel Whitaker. Gallo Center for the Arts May 5-7. Tickets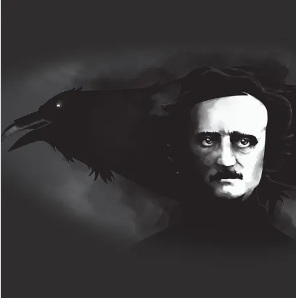 Middagh Goodwin LIVES Music. He has been booking and promoting Music, Art, and Comedy in the Central Valley for years. He ran the award-winning Plea for Peace Center in Stockton for 5 Years and has booked bands from A-Z. In addition, he is the managing editor of ModestoView and writes the MAMAView and GeekView. Middagh works with the Modesto Area Music Association and books Music in the Plaza. In addition, he owns and operates Graffiti-Con, where cars and pop culture intersects. More recently, Middagh has been working with the Graffiti USA Classic Car Museum, helping to create unique events that help raise funds and awareness of the museum and its mission. On top of that, you can tune into one of two shows that Middagh Goodwin hosts on KCBP 95.5 FM; This is SKA and MAMA Radio.