Prospect Theater Project Presents "The Underpants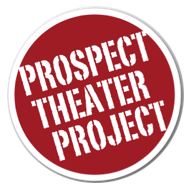 WHAT: From the author of Picasso at the Lapine Agile comes this exquisite adaptation of a classic German farce. Louise and Theo's bourgeois existence is shattered when
Louise's wardrobe malfunction becomes the talk of the town. What follows is a
fast and furious romp that skewers gender roles, double standards, fleeting
moments of fame, and scandal-mongering. Fresh, funny, and naughty in all the
right ways.
Presented in-person by a fully vaccinated cast and crew
WHEN: Live Performances on August 17, 18, 23, 24, 25 at 7:30 p.m. &
August 19 and 26 at 2:00 p.m.
WHERE: 1214 K Street, Modesto, CA 95354
WHO: For over twenty years, Prospect Theater Project has promoted community growth by presenting insightful and innovative works of theater in a uniquely intimate
performance space.
More Info: Tickets are $25. For more information regarding "The Underpants", visit
prospecttheaterproject.org or call (209) 549-9341.
ModestoView features contributors from our community on a regular basis. We enjoy and welcome these honorary ViewCrew members. If you would like to message them, email to info@modestoview.com