Stanislaus County Libraries Celebrate Library Card Sign-Up Month
By Sarah Dentan, Stanislaus County Library Director
Like other organizations, Stanislaus County Libraries had to create new ways to conduct business due to the COVID-19 pandemic. While library buildings closed to the public for months, library service continued – curbside, virtually, by phone and email. Resources were reallocated to increase the offerings of digital materials, including eBooks, digital audiobooks, eMagazines, digital movies, music and more. The digital services library card was created out of necessity, but now also offers new customers the convenience of quick remote access to digital library materials.
Library staff pivoted to deliver high-quality programming – virtually. Authors and publishers allowed libraries to feature their works in virtual Story Times. Stanislaus Libraries offered English and bilingual Story Times, English and Spanish versions of evening Story Breaks, and A Chapter at a Time Book Clubs for kids in both languages. Families have enjoyed virtual themed trivia nights and digital escape rooms. Pre-COVID and new book clubs have convened online, offering adults a fun and safe way to connect with others who enjoy books and reading. The library's popular Summer Reading program and other reading challenges have migrated to the Beanstack app, so participants can easily track their reading online for the chance to win prizes and/or bragging rights. The exciting thing is many people find virtual programs to be a convenient way to participate within their already busy schedules. Indeed, many of these new virtual programs will continue.
Library buildings have gradually reopened, first welcoming those needing a cool space last summer, then providing computer access by appointment, as well as mobile printing. LearningQuest literacy tutors began meeting with students outdoors. Libraries opened with limited capacities, and eventually, without capacity restrictions.
Two major projects were just beginning when COVID-19 hit our community. Both projects moved forward as planned. In June 2021, we opened a brand new library opened in Empire, conveniently located adjacent to the pool and park, and across from Empire Elementary School. Empire's new library offers an expanded collection of children's materials and an outdoor patio for creative library and community programs. In August 2021 a long-awaited expansion and renovation resulted in a beautiful new Turlock Library. It features 60% more space, dedicated areas for children and teens, a maker space, a community room, a quiet reading area and a Friends of the Library bookstore, as well as inviting outdoor spaces, including an enclosed children's play area. Both projects were completed on time and under budget.
Library staff successfully applied for multiple grants to offer new, innovative programs and services for the community during the pandemic. As a result, customers can check out a Wi-Fi hotspot, kids can pick up a STEAM kit (Science, Technology, Engineering, Art, Math) and then join an online class to learn coding, and people of all ages can check out a Ukulele Kit and then participate in lessons, thanks to the "Uke Got This" copycat grant, originally designed by the Los Angeles Public Library.
September is Library Card Sign-Up Month, so it's a good time to remind folks that Stanislaus County Libraries are back, and better than ever! In August, libraries established new hours, restoring some evening and Saturday hours throughout the county. A new library card design is being launched in September, and everyone is invited to join the Library Card Sign-Up Month Reading Challenge to collectively read 100,000 minutes. So, whether you're new to the library or just haven't visited in a while, we welcome you to any of our 13 libraries, and invite you to get a new library card today! Please visit www.stanislauslibrary.org for more information.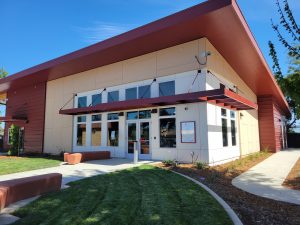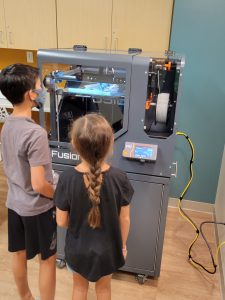 ModestoView features contributors from our community on a regular basis. We enjoy and welcome these honorary ViewCrew members. If you would like to message them, email to info@modestoview.com