If you're up for a short drive north to Sacramento, have we got a fun evening of mystery and libations for you!
The Sacramento River Train has a murder mystery dinner on the first Friday of the month, and we played during the September Train with the story line "Night of the Iron Rail Assassin", a Steampunk tale.
Each month is a new story and theme, so you'll never get bored solving the same murder twice.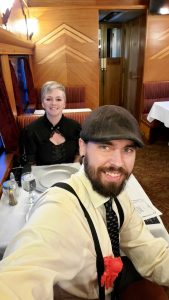 The murder mystery is hosted by Interactive Entertainment, owned by writer, director and actress Kathy Drew. During our evening's performance were 4 actors, and one played twins, Lucretia and Rose, making up a cast of five characters.
Federal agent Jamison West heard about someone wanting to make a weapon of mass destruction using new steam technology and was tipped the person would be on this train.
He meets Angela, and her brother Laborio, and it Laborio who is engaged to Lucretia. (And don't forget Rose is her twin sister.)
There were plenty of clues, presented with fake clues that had nothing to do with anything, to throw you off your guesses. 
Mr. Mitchell and I guessed both the killer and the motive incorrectly, and we are usually very good at these things. If you want to be challenged, try a murder mystery train ride as your next date night or celebration!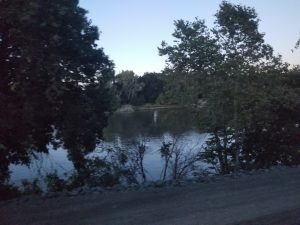 The two and half hour long train rise was alongside the beautiful Sacramento River, and many acres of agriculture: nut trees, corn, pumpkins. So just in case you think you'll be bored between scenes, you absolutely won't!
A three course dinner was included. We picked the chicken, but they serve beef and a vegetarian meal as well.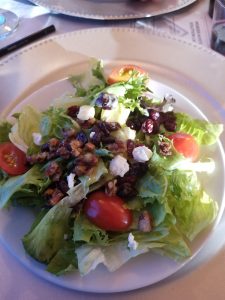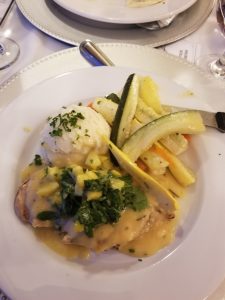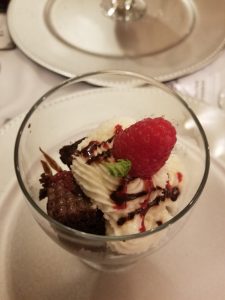 October's murder mystery dinner is wild west themed, and November's is 1920's. Not into murder mystery? That's ok! They host a Beer Train, a Pumpkin Train, a Christmas Train, and Picnic Trains. So grab your favorite people and go have a great night out. 
Interactive Entertainment is also always looking for actors for their Ed-tainment events, so if you're interested, follow them on Facebook and get connected. 
As always, drink responsibly and sip on, friends! 
Bring on the rain, and a bottle of Wonky & Wry's Honey Braggot Ale. Loves to roast marshmallows over a fire. Enjoys the mix of cigars and whiskey.