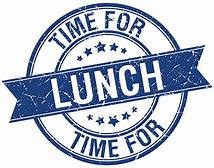 Nutritious meals for *adults 60 or older are still available.
The Corona Virus forced the closure of the senior and community centers in Stanislaus County. Most of the senior lunch programs converted to a weekly frozen meal box pick up program and the program has been extended through December 2020.

Pick up sites are available in Modesto, Riverbank, Oakdale, Hughson, Turlock, Grayson, Patterson and Newman.
The Traditions brand frozen meals include: 5 entrées with vegetables, fruit juice or fruit cup, sliced wheat bread and a dessert.

What to expect: Once you call to register your name will be added to the roster at the site of your choosing.
Reservations are required at least one day prior to ensure an adequate number of meals will be available. Those without reservation will only receive meals if available after all registered persons are served first.
COST: A voluntary contribution of $3.00 per meal is requested. Any amount helps fund more meals. No eligible person will be denied due to inability to contribute.
Call Senior Information to sign up: 209 558-8698
SENIOR BOX MEAL DISTRIBUTION SITES
Mancini Hall, 718 Tuolumne Blvd. Modesto Tue 11-12
Modesto Senior Center, 211 Bodem Ave – Wed 11-12
Veterans Center, 3500 Coffee Road Suite 19 Modesto Friday 10-12
Hughson Senior Center 2307 4th – Wed 11-12
Gladys Lemmon Center, 450 East A St. Oakdale Thur. 11-12
Riverbank Community Center 3600 Santa Fe Mon 11-12
Hammond Senior Center 1033 W. Las Palmas Patterson Th 11-12
United Community Center 8900 Laird St. Grayson Mon 11-12
New Donnelly Park, Turlock – Fridays beginning Sept 11th
A designated caregiver can pick up for no more than 2 others, but all participants must register themselves.
Fresh Meals are available and served daily (Monday through Friday) as take out, "to go" meals at the following locations:
McConnell Center, 1388 Patchett – Newman Unified School District
Turlock Salvation Army 893 Lander Ave
(Provided by United Samaritan's Foundation)
Home Delivery option: Frozen Home Delivered meals are also available for eligible homebound older adults. Priority for home delivery goes to frail, live alone seniors that are unable to drive or leave their home regularly.
*Eligibility: Adults 60 or older or a spouse under 60, or disabled dependent adult that resides with an eligible senior may also be eligible.
To register for one of the senior meals programs contact:
 Stanislaus County Area Agency on Aging
 Senior Information Line 209 558-8698

Note: The frozen box program is currently funded through December 2020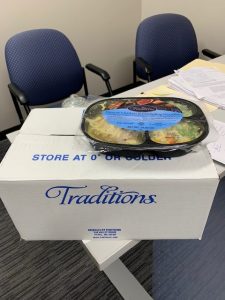 Middagh Goodwin LIVES Music. He has been booking and promoting Music, Art and Comedy for years in the Central Valley. He ran the award winning Plea for Peace Center in Stockton for 5 Years and has booked bands from A-Z. Middagh is beginning 2016 with a new position at the Gallo Center for the Arts and celebrating Beat Happy! Music's 30th Anniversary. Read the MAMAView every month and a the Needle Drop 52 Records 52 Weeks.