Songwriting View: The Voice of Summer
By Patty Castillo Davis
What did the song of Summer sound like? Did we even have one? Who could have predicted that the Summer of 2020 would feel like whiplash? While we made small progress to curtail the spike for a few months, those "bad actors" we were warned about, failed to commit to precautions, for the good of the whole and at press time we are ground zero for Stanislaus County and a leader in the state of California for cases of Coronavirus and hospitalizations.
With another lockdown and severe restrictions on the horizon, we cannot expect live music to return-ethically or safely anytime soon.
Which brings me into the perfect segue into Live streaming. The ModestoView will continue hosting live-streams on the ModestoView Facebook page until we move into phases that include in-person performance securely. This is a very clever alternative- you get to see a concert in the safety and comfort of your current space. This also creates a wonderful opportunity for musicians, especially full-time musicians who are now zero time musicians, to earn some revenue. Traditionally the artists let you know how you can tip virtually online with an attached payment link and/or an address you can reach by mail. If you have not participated in these please consider watching livestream music and showing a monetary gratuity. There was no real bailout or aid package for musicians. For a really great show with a special artist, tune in on August 18 at 6 pm and hear Marirose Powell perform for the first time since Winter. Marirose is a Frontline Nurse Practitioner who runs the emergency room at Dameron Hospital in San Joaquin County who is currently working in tandem with a Naval emergency response team in overflow conditions because of the COVID-19 spikes in this area. Let's rally our support in appreciation for her contribution to our health and safety and together let's enjoy some common time in reverie.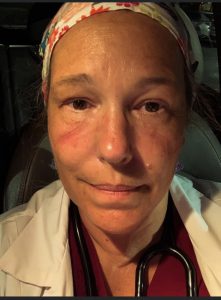 Recordings by local musicians have dropped and you can show your support by tuning in and listening. "The Grand Romantic" by Seven Year Sleep can be found on iTunes, Spotify and Google Play. Youth band-Abandoned has a cover single of "Dog Days" on YouTube that they are really excited about as this is their very first recording experience. Fan favorites and one of the most successfully consistent acts around our area, Us4love brings us "Living Alright Now" on Bandcamp and us4lovemusic.com.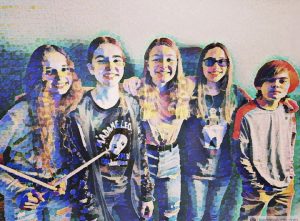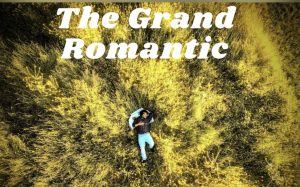 Continue to keep hope alive.
Continue to take your health into your own hands.
Continue to be mindful of others' health.
Continue to shop local.
Continue to be anti-racist.
Continue to cultivate hope.
Against all odds, we are managing through this Summer of Isolation and will hopefully, "Fall" into a more constructive and bountiful Autumn.
On a personal note, I'd like to congratulate Lorena Loftis on a meaningful run as the owner of Deva Cafe for nearly two decades. She fed us more than food, she gave us more than a venue for music, she created civility and love and we wish her all the best in this time of retirement. Stay tuned for music news when the new owner, Heather Pearl Elkins opens on August 1.
For information on streaming opportunities please send inquiries to pcdenterprises@yahoo.com