The Latinx Comic Arts Festival
By Dr. Theresa Rojas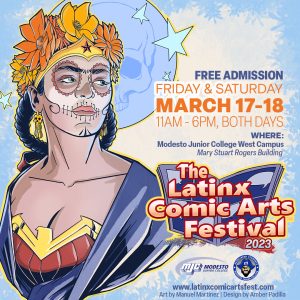 The FREE, ALL-AGES, FAMILY-FRIENDLY 2023 Latinx Comic Arts Festival (LCAF) returns Friday and Saturday, March 17-18 (11am-6pm) for a 2-day comics convention and lowrider exhibit (Saturday only) on Modesto Junior College's West campus.
LCAF is Central Valley's ONLY celebration of Latino comic art creators and friends. We showcase some of the most talented people in the country, featuring cartoonists, writers, artists, animators, comic arts educators, and more!
MORE EXHIBITORS THAN EVER! Enjoy 50 tables of exhibitors, including poster artist Manuel Martinez and poster designer Amber Padilla (The Secret Garden on 81st Street, Sugar Coated), Fanbase Press (RIPPLE EFFECTS, Quince, Nuclear Power), Jaime Crespo (Corn Tortilla Press), The Art of J.M. Hunter, Cathy Camper (Lowriders in Space), Carlos Saldaña (Burrito), Javier Cruz Winnik (A Reason to Smile), Crystal Gonzalez (In the Dark Comics), Javier Solórzano (Super Lucha Cats), Alex Schumacher (The Mr. Butterchips Collection, and Sofi Molina (Blue Ixi'im Creations).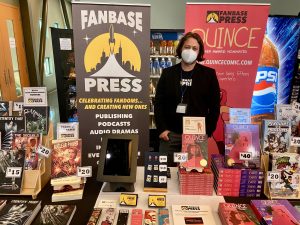 WELCOME BACK: Award-winning cartoonist Rafael Navarro (Sonambulo), Sara Bazan (Comadres y Comics), Andrea Rosales (Conchas Y Chocolate), The Art of Paco Garcia, Jandro Gamboa (Labishka Ink), Bernyce Talley, Oscar Romero (Dreadful Analekta), Jorge "Qetza" Garza, Paul Meyer (Under the Cottonwood Tree), and Javier Hernandez whose El Muerto series is taught regularly at MJC.
NEWCOMERS INCLUDE Frederick "Professor Latinx" Aldama – sponsor of our comics award endowment, Maxi Rodriguez (KatsutoProductions), Steven Prince (Monster Matador), The Comic Art Professional Society (CAPS) featuring Christie Shinn, Lindsey Perez (Lindzenator Draws), Gloria Toscano (Siempre Viva Dolls, Nathaniel Osollo (Dark Mouse), Eddie deAngelini (COLLECTORS), Pepe Melan Art, Dustin Garcia (Dustooned), Gladys Ochoa Illustration, Mission Art and Comic Expo, ELEmentT-82 /JAG, Travis Webb, Dr. Rodrigo Peniche Amante (UNAM), and Midori Wolf Art.
MORE CARS THAN EVER! We bring together 25 car clubs and the Modesto Cruisers Council for an incredible lowrider exhibit on Saturday.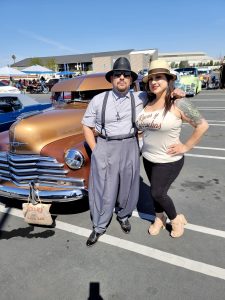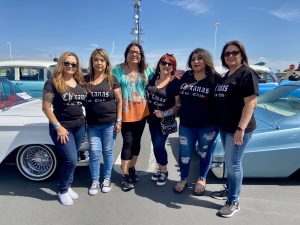 Finding MSR/Building 16: MJC's West Campus is highly walkable/accessible. MSR is a short stroll from either Parking Lot 11 or 207. Head between Sierra and Yosemite Halls toward the building with the silver turret (away from the observatory) and you're there. For closer dropoff, use Lot 209 then come around to the front of the building.
Stop by Friday, and come back Saturday!
The Latinx Comic Arts Festival
March 17-18, 2022, 11am-7pm
Modesto Junior College West Campus
Mary Stuart Rogers Building, BLDG 16
2201 Blue Gum Avenue, Modesto, CA
Panels and workshops from 12pm – 5pm both days.
FREE PARKING, FREE EVENT, open to everyone
More: www.latinxcomicartsfest.com
www.youtube.com/c/TheLatinxComicArtsFestival
IG/Facebook: @LatinxComicArtsFest
Twitter: @LatinxComicArts
Questions? Dr. Theresa Rojas, Festival Director (209) 548-5857 or rojast@yosemite.edu
ModestoView features contributors from our community on a regular basis. We enjoy and welcome these honorary ViewCrew members. If you would like to message them, email to info@modestoview.com