True Lies Stars Modesto Born Actress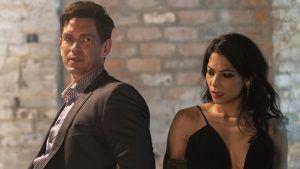 Fred C. Beyer High School graduate, and Modesto-born actress Ginger Gonzaga, is a co-star of the new TV action comedy True Lies premiered on CBS on March 1st at 10 pm. Ginger Gonzaga reprises the role of Helen Tasker, initially played by Jamie Lee Curtis (whose mom Janet Leigh coincidentally was born in Merced and grew up in Stockton, CA) in the new series based on the 1994 James Cameron film "True Lies" that starred Arnold Schwarzenegger and Eliza Dushku in the role of husband Harry Tasker, reprised by Steve Howey, a dull computer salesman who is often away on trips to cover his actions as an elite government spy working for Omega Sector. When Harry accidentally reveals he has a secret, Helen Tasker is brought into the world of espionage. We were excited to see Gonzaga as a supporting actress in Marvel+ She-Hulk in the role of Nicky Ramos and thrilled to see her as a lead in True Lies.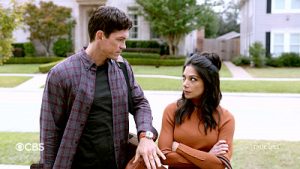 Middagh Goodwin LIVES Music. He has been booking and promoting Music, Art, and Comedy in the Central Valley for years. He ran the award-winning Plea for Peace Center in Stockton for 5 Years and has booked bands from A-Z. In addition, he is the managing editor of ModestoView and writes the MAMAView and GeekView. Middagh works with the Modesto Area Music Association and books Music in the Plaza. In addition, he owns and operates Graffiti-Con, where cars and pop culture intersects. More recently, Middagh has been working with the Graffiti USA Classic Car Museum, helping to create unique events that help raise funds and awareness of the museum and its mission. On top of that, you can tune into one of two shows that Middagh Goodwin hosts on KCBP 95.5 FM; This is SKA and MAMA Radio.