UnpluggedView: Go West, Young Minstrel
by Aaron Rowan
Songs of the traveler make up the soundtrack of my life. Chris Doud, who for years I've called the greatest songwriter in Stanislaus County, knows how to craft some mighty fine ones. This summer, the co-leading songwriter behind The Good Luck Thrift Store Outfit released his latest solo record, 'The Land Farthest West.' The double album features 24 songs, each having ties to a specific place, whether inspired by or actually written in locations from California to Alaska to Louisiana. It's a journey through numerous shades of Americana and country-western music, from stripped-down story songs to rowdier compositions that could hold their own in any honky-tonk.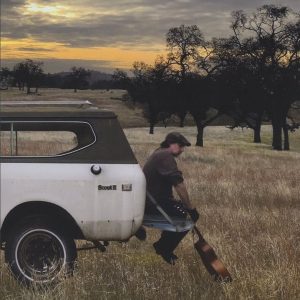 Disc one is made up of songs performed by Chris and his band The Salvage Company – Jacob Canada on bass and Ryan Coscia on drums. Opening track 'CA-99 Blues,' the most energetic selection on the album, tells the tale of trucking runs and tainted love across the Central Valley. Doud's lyrical storytelling is at its strongest on 'The Southern Leg,' weaving a nebulous story of life on the road with a romantic partner. My favorite track, 'Barnwood Pile,' is a duet with Amanda Russell of the Randy Mandy Band. The song revisits a familiar theme from Doud's work: returning to a childhood home and reflecting on the things that have disappeared from the landscape. Another standout, 'Amador County,' again displays the height of Doud's prowess in painting with words, and is the lone slow-dance paced song on the record, looking back at the youthful days of a romance now facing an uncertain future.
The second batch of songs adopts a more easygoing atmosphere, as Chris calls in a bunch of friends to make music with him. 'The Dusty One' calls to mind Doud's days attending poetry classes which helped shape his songwriting, as it asks the listener to read their favorite lines from a dusty book of poems. Chris treats us to a contra dance-worthy number with the fiddle-driven 'Just The Music' extolling the simple joy of dancing with a girl; and pays simultaneous homage to Bob Dylan, Leadbelly and Woody Guthrie with 'Who Shall Be Free,' complete with a backing choir comprised of Doud's significant other and two daughters. The album is available on all the usual suspect streaming sites, or grab a hard copy online through www.heckabad.com.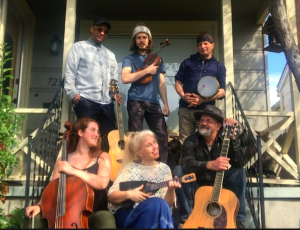 I'll debut a new limited concert series this month in the VMI building at 1220 J St. Saturday 9/4, dreamfolk ensemble Brother Spellbinder co-headlines a show with VMI youth band Float On, who will be rocking a program of '70s music and more. 8pm showtime, $10 at the door.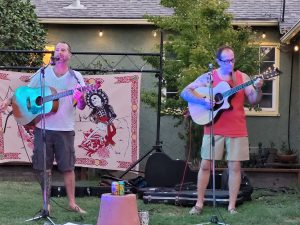 Fridays at the Dragonfly Art For Life (1210 J St.): 9/3, Gravey featuring TJ Lake (The Dustbowl Children) & Meiko Diaz, a dynamic duo of down-home country and Americana. 9/10, Eva Cluff, musical theatre star and ukulele singer-songwriter. 9/17, Boscoe's Brood, an uptempo folk songwriter with lots of looping guitar work. All shows are $10 admission/doors at 7:00/showtime at 7:30. Intimate performances. Infinite playlist. MODESTO UNPLUGGED. www.modestounplugged.com.