UnpluggedView: Pretty And Witty And Bright
by Aaron Rowan
Before the very colorful and very pointless-looking Spielberg remake of one of the great classic musicals comes to cinemas later this year, Modesto Performing Arts has quite the summer treat for you. Among the very first shows at the newly reopened Gallo Center is MPA's fourth production of 'West Side Story,' with a cast featuring numerous young vocalists who've appeared at my own series. They include 2019 Valley Talent Project grand prize winner Kalea Jackson; VTP 2019 double prize winner Zoey Rae; Cossette Asenjo; and Roland Carbajal. But the talent I most look forward to seeing when I see the show won't be on the stage, but in the pit – it's my good friend, Marie Maxfield, pulling double duty as orchestra and vocal director. It's been far too long since I got to watch Marie flex her musical muscles. The show also features choreography from Central West Ballet artistic director René Daveluy. Five chances to savor this spectacular: August 7, 13 and 14 at 7:30 PM; and August 8 & 15 at 2 PM. Tickets run $21-$38, www.galloarts.org.
I'll host two Young Artist showcases this month. Friday 8/6, Elizabeth Barton makes her second starring appearance at my series. She's a distinguished graduate of Opera Modesto's 'Summer Opera Institute' who debuted with them professionally in 2019 with 'Rigoletto.' Ellie will be joined by Jamie Byous on guitar for a recital of opera, musical theatre and pop selections.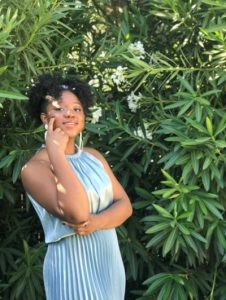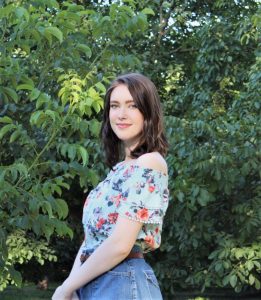 Then on Friday 8/13, it's another musical theatre program with Abigail Nunis, a recent graduate of Sierra High who has also performed with the SOI and made many local appearances in shows such as the 'Broadway Dreams' intensive, Oklahoma, The Little Mermaid, and Oliver! The Musical. Catch her before she leaves us to attend USC.
Doors for both shows open at 7 PM at The Dragonfly Art For Life, 1210 J St. Music starts at 7:30 with a $10 admission, and extra fees to paint while you listen. It's great creative fun for the whole family at the Dragonfly.

One of the very last acts to appear on the stage at my former venue Moon & Sixpence was Esoteric, the youth rock group that won Best Band at the 2019 VTP. They've recently completed an album, and your final chance to hear them live is at the CD release show set for Saturday 8/14 at Strings restaurant in Manteca. Lead singer Charlize Elizabeth has made a shift toward acoustic singer-songwriter music and was my sponsored attendee of the Yosemite Songwriting Retreat earlier this year. Support this lovely indie-rock ensemble one last time starting at 8 PM. Very limited table reservations run $50 for 8 people or $30 for 4. Contact GK music for yours – gk@gkmusic.org or 209-923-4121.
Intimate performances. Infinite playlist. MODESTO UNPLUGGED. www.modestounplugged.com.
Middagh Goodwin LIVES Music. He has been booking and promoting Music, Art, and Comedy in the Central Valley for years. He ran the award-winning Plea for Peace Center in Stockton for 5 Years and has booked bands from A-Z. In addition, he is the managing editor of ModestoView and writes the MAMAView and GeekView. Middagh works with the Modesto Area Music Association and books Music in the Plaza. In addition, he owns and operates Graffiti-Con, where cars and pop culture intersects. More recently, Middagh has been working with the Graffiti USA Classic Car Museum, helping to create unique events that help raise funds and awareness of the museum and its mission. On top of that, you can tune into one of two shows that Middagh Goodwin hosts on KCBP 95.5 FM; This is SKA and MAMA Radio.