Center Stage Conservatory presents the world premiere of Her Body and The Fall written by Summer Krafft and Directed by David Barbaree
Her Body and the Fall, a brand new work tells the story of inherited trauma from a man born in the occupation in World War II and how that impacts his young daughter as she reaches adulthood in suburban America forty years later. It gives us glimpses of them both as young people discovering themselves, falling in love, and learning the consequences of that love and where they come from. But most importantly, they learn how similar their young lives are despite being a world apart. This is a story of who a man is and who he can become, how much it costs these women to have him in their lives, and what they all have to sacrifice to survive.
Rating: mature audiences; please contact theater about trigger warnings
Opening Night: Friday, November 30 at 8pm
Performing November 30- December 16; Fridays and Saturdays at 8pm and Sundays 12/9 & 12/16  at 2pm. There will be no performance Sunday 12/2
Tickets are $15 general admission; and $10 for students.
Performances at CSC's Lower Level Studio located inside the City Center at 948 11th Street.
Box office opens 30 minutes before each performance.
For more information, contact (209) 396-5010 or www.centerstagemodesto.com
Photo Credit: Daniel DaRosa Medina
Delawna Mc Kinney & Chris Holland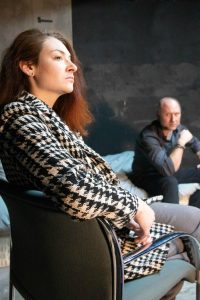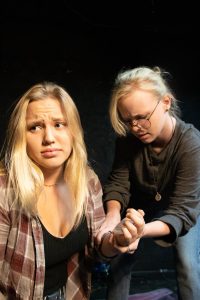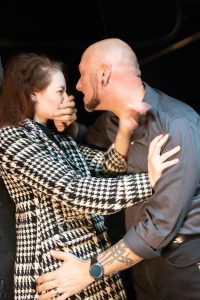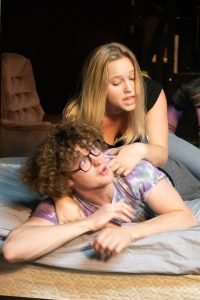 Comments
comments
ModestoView features contributors from our community on a regular basis. We enjoy and welcome these honorary ViewCrew members. If you would like to message them, email to info@modestoview.com