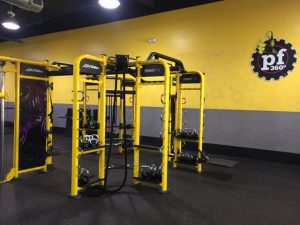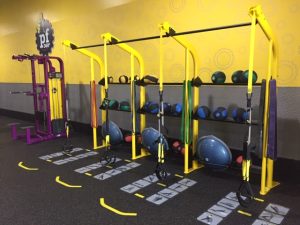 FitView: My Gym Re-View
By Efren Martinez
Since 2004 I've been in and out of various gyms with always electing my home gym to be the best. Why not? It's at my convenience in my home with a Spa/lap pool, treadmill, spin bike, elliptical, loads of free weights and a DJ Studio 54 flair. What it does lack is the variety of leg exercise machines.
In January I started to focus on leaning down for the Triathlon season. Needing some additional work on developing my legs I decided to check out Planet Fitness. It's been a pleasurable experience. The gym has more than I need, but I use it all. I love it! For a fellow who thrives on living the healthiest lifestyle, I can't help but feel like a kid in a candy store when I enter Planet Fitness. One of the first things that got my attention was the continuous cleaning and disinfecting they do. Sweeping, dusting, vacuuming and lifting the exercise machines one by one to clean even under the hardest to reach places. This is extremely important to me. Gyms can be a very germ infected place If it's not kept up with continuous cleaning. I personally don't have time for a cold to infect my body. Another plus is that the staff is extremely friendly. Saying hello when you arrive and wishing you a good day on your way out. I personally don't like to be bothered while I'm working out and I'm not alone. Many of the club members stick to their own workouts and focus on getting it done. It's not a social hub and I like that. This gym is for people seriously looking to get their healthy lifestyle in, on and out. They do have a lounge with relaxing zones for people. Although I personally don't use them it's nice they have that too.
Other positives are the equipment is state of the art if it breaks down it's generally fixed within 24 hours and I've never had to wait for an exercise machine there are more than enough to go around. At Planet Fitness they have plenty of parking, free wifi and personal training sessions for those who like that. Honestly, it's the best gym for me, and the only thing I'd add if I were the boss is to have air fresheners in the men's locker room. That's definitely "a good place for a stickup." Of course, I love my home Gym but joining Planet Fitness gives me that extra plus of training I needed. Being a house husband, who only works on the weekends, going to the gym helps break up my day. My wife refers to it as my Daddy Day Care and notices that it makes me an even happier kind of person. As I said, I'm like a kid in a candy store when I walk into gyms, health food stores and see an open ocean to swim in. I love it!
Simple Gym Etiquette
Never leave a pool of sweat on a fitness machine, clean after use.
Avoid wearing massive amounts of perfume/cologne.
Don't hold up a fitness machine by placing calls or texting on them.
Dress accordingly, stylish & flair is ok but inadequate and wearing too little isn't recommend.
Don't offer fitness advice if you're not asked for it.
Be courteous; we are all there for the same reason.
Cheers to your health!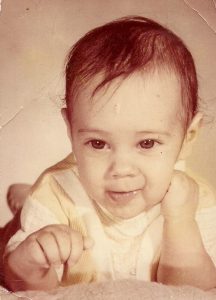 I answered the call back in 1983; mixing Music and Entertainment with an eccentric European style has always come easy for me. In the early 80's I was the Disc Jockey for most of the high school dances in Modesto. In the late 80's I found myself in Hollywood working as a dancer and sound engineer for various professional recording industries. In 1990 my wife of 25 years and I started (The Quake Mobile DJ ®) which was seeded from San Francisco's 1985, The Quake, radio station that only lasted a short while on the air. 26 years later The Quake Mobile DJ is bigger & better than ever in the Entertainment industry. Real-Estate, photojournalism, event promoter, saving animals, travel and fitness are a few other of my interests. I also enjoy motivational speaking to children and to those who are struggling with addiction. In my life, I have always been a very direct person and once I see a goal I won't quit till I've achieved it. But out of all of the above I feel in my heart that the best inspiration in my life is my wife and my love for the faith that I practice. Phil 4:20