MAMAView: 24 Years of Music
By Middagh Goodwin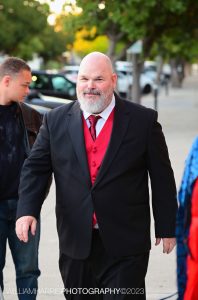 I want to say what a great night at The State Theatre of Modesto for the Modesto Area Music Awards. The point is and I believe always has been to elevate the entire entertainment scene in the 209 not just those MAMAnated. It is a celebration bringing together differing musical genres, venues, bars, cafes, breweries, promoters, comedians and this year drag queens and kings. A celebration of everyone who puts an effort into making things brighter and better through the arts. If you were not nominated or if you didn't win it does not detract from the work you are putting in, it takes a village and rising tides and all that.
I want to give a huge shout-out to every person who supports live entertainment and goes out to see musicians perform live, shows up to comedy shows, or drag shows, or buys a piece of art from a local artist, your support is what keeps everything moving forward, you all deserve a MAMA.
Thanks to Chris Murphy and Chris Ricci for creating and keeping this event going for the last 24 years, to Justin Brown for running the PowerPoint and adding some visual magic to the MAMAs, to Jill and Ryan Irons(congratulations on your dashboard mama) for running sound and stage managing, to the staff at the State for always being so great, to Shawn Posey and Joanne Farish for working the Check-In Desk, to Nick and Johnny and the whole Sierra Pacific Warehouse Group crew for helping with set up and breakdown, to Michael J Mangano, Bill Harris(congratulations on your dashboard mama), Kevin Phal, Orlando Jose(congratulations on your dashboard mama), Elliot Gage, and the State Theatre Film School and everyone else who took pictures and video of the event, to all the performers and presenters, as I said it takes a village to make these kinds of things happen.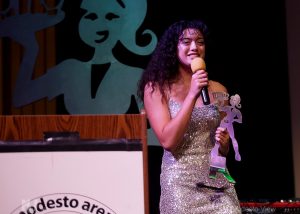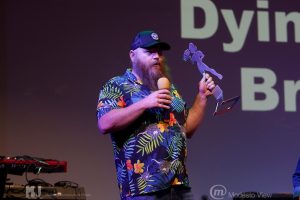 Congratulations to all the winners Mapuana-Unplugged, Horizon Point-Punk, Dying Breed Brewing-Restaurant/Brewery, Last July-Youth, High St. Blues Band-Jazz/Blues, The Wet Banditdos-Latin, Tiffany Rose & the Outlaw Hearts(3X)-Americana, Modesto Porchfest-Event, DJ Invisible(3X)-DJ, Spy vs. Spi-Alt/Indie, FunkHaus-Blue Collar, Real One-Hip Hop, Serena Gamboa(3X)-Comedy, Sasha Devaroe-Drag, Beheading of the Queen-Metal, The State Theatre-Venue, and with the Lifetime Acheivement Award going to Darin Morris of VMI.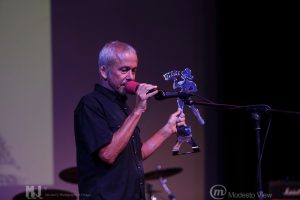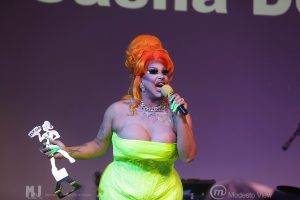 There were some Hall-of-Fame performances from Bobby Black and the Good Luck Thrift Store Outfit, Mystic Moon, and of course, Darin Morris backed up by Vintage Youth.
Performers make sure to stay on our radar but sending in your gigs to events@modestoview.com and everyone else please keep supporting live local music and art, it is what makes Modesto and the surrounding area a great place to live.
Middagh Goodwin LIVES Music. He has been booking and promoting Music, Art, and Comedy in the Central Valley for years. He ran the award-winning Plea for Peace Center in Stockton for 5 Years and has booked bands from A-Z. In addition, he is the managing editor of ModestoView and writes the MAMAView and GeekView. Middagh works with the Modesto Area Music Association and books Music in the Plaza. In addition, he owns and operates Graffiti-Con, where cars and pop culture intersects. More recently, Middagh has been working with the Graffiti USA Classic Car Museum, helping to create unique events that help raise funds and awareness of the museum and its mission. On top of that, you can tune into one of two shows that Middagh Goodwin hosts on KCBP 95.5 FM; This is SKA and MAMA Radio.