ArtView: Falling Leaves and Halloween
By  Jim Christiansen
The season of Falling Leaves and Halloween.  In the middle of October is Stanislaus Artist Open Studio, rescheduled 3 times since 2020 to October 16 and 17.  Hard copy maps are available from the 40 or so participating artists and downtown galleries. Online,  get the map pdf file online at www.stanislausaos.com  I am one of the artists on the map, and the Open Studio weekend invites you to visit my home studio on an alley near Graceada Park and MJC.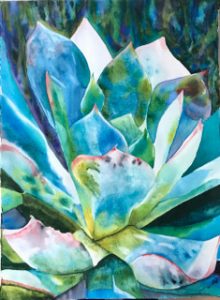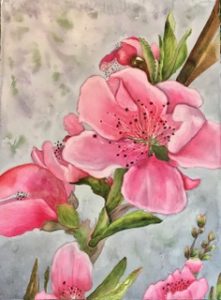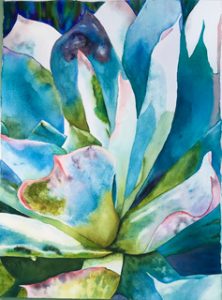 This is where I write this column, design posters, frame my life drawings, paint a bit, and will be sharing my studio spot with fellow artist Richard J. Bradshaw.  All artists on Open Studio have art for sale. Some will have snacks, music, art demonstrations. Our local artists work in a variety of media. The event is FREE.  The maps are FREE. 
One of my favorite things during Open Studio is referring visitors to my favorite studio to visit, that of my friend, Renaissance Man, Brian Swander.  Accomplished printmaker, painter, musician, theatre set and prop builder, and in my opinion, host of the best after party of Open Studio weekends. Brian passed on September 18 after a long struggle with illness.  Just the posts on Facebook show we lost a very valuable partner in the multiple arts community and the overall City of Modesto.  Brian Swander, a good friend to many.
Mistlin Gallery Autumn Art Festival and gallery fundraiser show will end early in October, and the annual Memorial Medical Complementary Therapy show will take its place opening October 8.  The Mistlin Gallery FB and YouTube live program, "Expose Yourself to Art" has revived at a new time and date for Wednesday Nights, the same night as the life drawing group, currently in need of models.  
Chartreuse Muse is featuring the paintings of Jonathan Troxler and more artists and classes this month.  Peer Recovery Art Project has the art of Nadia Irizarry featured, with other artists, and Open Mic and other activities going on.  Mary Scheinuck featured artist at the Kruse-Lucas Gallery on Tully across from MJC.  The MJC Gallery is reopened.  Rita Barbano will replace me as the featured artist at Barkin Dog Grill this month.  Other Art Block areas to consider, Picasso's Gourmet Deli and Gallery, Beads of Contentment.
Art Walk soft opening through September saw the reappearance of more artists and venues for Third Thursday.  In addition to Dragonfly Art for Life, Preservation Coffee, Chartreuse Muse, marked by the yellow balloons, the corner at Tresetti's sidewalk artists are back.  Peer Recovery Art Project opened for the night.  I believe there was art at Ralston's Goat.  Next Third Thursday is October 21, and artists and venues interested in joining up and supporting the official Art Walk effort, look to announcements ahead of the 2022 season. 
End of the Month, Cricket's Hope will host its 9th Annual "Art of Hope" event on October 28.  The project supports the ARK – Art Restores Kids Program and features local artists matched up for their interpretation of children's images from the ARK artists.  Inspirational program.  Information: www.https//crickets-hope.org 
Graffiti USA Museum Open House is October 2 and 3.  10 Am to 5 pm on both days.  www.graffitiusamuseum.com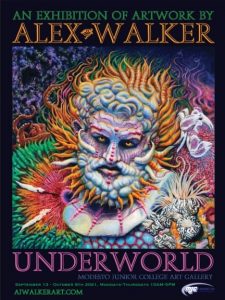 Jim Christiansen, award winning watercolor artist, cartoonist and member of many art groups moved to Modesto in 1977. Born in Riverside, California, and attended University of California, Riverside. Jim often shows around Modesto, does a poster or two, and has been host of the art walk events at State Theatre and Jax on H. Jim has been writing the art notes column several years for Modesto View.