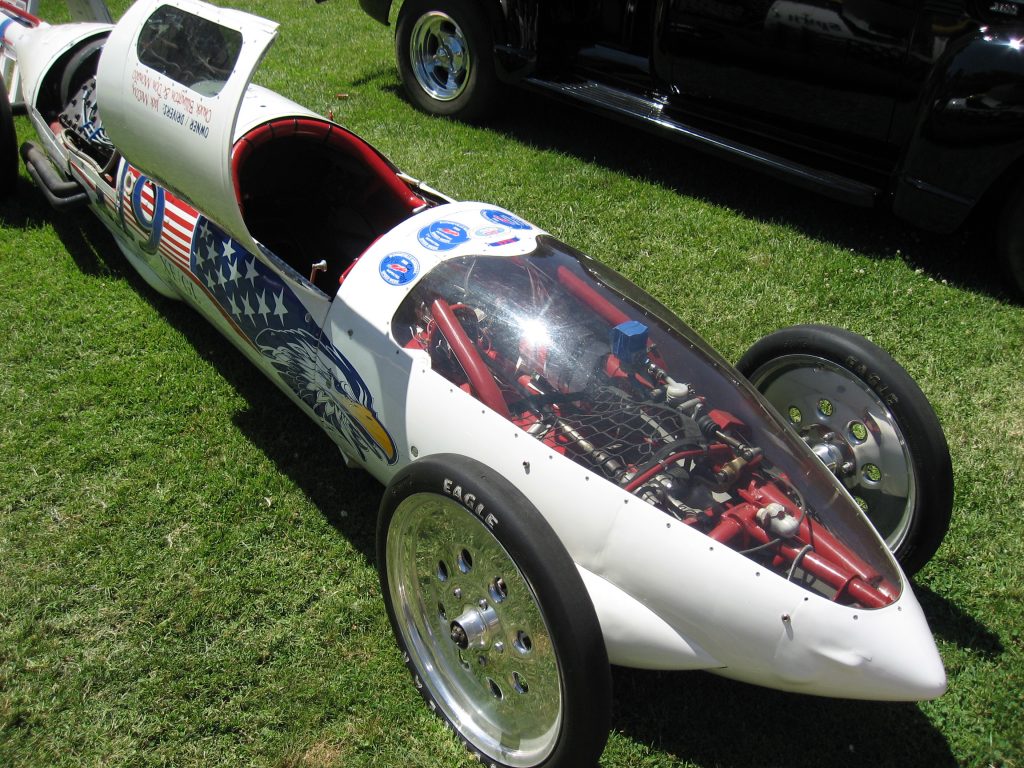 Modesto All American – Don Monaco
Don Monaco is one of the fastest men in Modesto. Don Monaco has been racing fast all of his life. Don's first car was a Model T that be bought when was 12 for $ 7. Son of a peach farmer, Don was a self starter all of his life and a after a stint in the Navy, founded Don's Mobile Glass, taking the car glass service out of the shop and on the streets. Don was a racer and a cruiser and knew all of the best Modesto hangouts like the Bamboo Room, Jack's, the Patio and others, and had a ring-side seat to some of the cruise excitement. During the early 60s, Don Monaco along with the late Chuck Billington and late Jack McCoy would set up a racing partnership that would ultimately win a land speed record on the Bonneville Salt Flats. Don is also an acrobatic pilot and has been seen doing spirals and loops in the Modesto sky.
Friends with 2015 Cruise Parade Grand Marshall and fellow legend Bart Bartoni, Don was part of Bart's Godfathers crew in the 70s, named for the restaurant over Bartoni Jewelers. Don is is a member of the Walk of Fame Legends of the Cruise along with his former race mates, Jack and Chuck.
Don is still an active racer and is always working on cars like his High-Boy and travels to race in events like the Hot Rod Hillclimb race in Colorado. He always travels in style in his '49 Cadillac. Don has been married to his wife Gloria for 30 years and they have been known to get in his plane and pick a direction and just fly and stay wherever they land, where they now have friends all over the USA.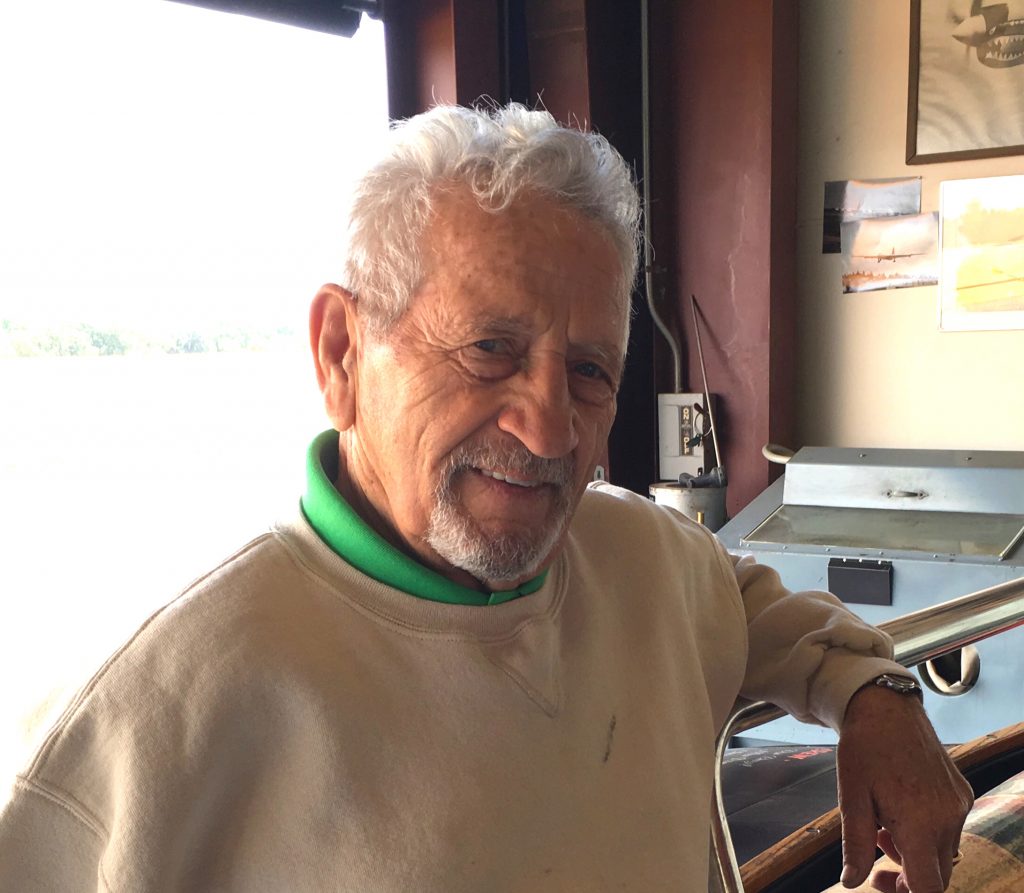 Comments
comments
Chris Murphy is the President and CEO of Sierra Pacific Warehouse Group and Publisher and Founder of ModestoView Inc. Chris worked globally in the cycling industry returning to Modesto in 1996. He is also the founder of the Modesto Historic Graffiti Cruise Route, Legends of the Cruise Walk of Fame, Modesto Rockin' Holiday, the Modesto Music History Organization and co-founder of the Modesto Area Music Association. Chris is married to his artist wife Rebecca since 1985 and has two daughters Madison and Abigail, both graduating from Modesto High and UC Berkeley. He is lead singer and guitarist for his band, Third Party that donates their performances to non-profits.